Who does a little bit of yard work on their crappy house and then expects strangers on the internet to care about it? Well, obviously, I do because here I am!
It looked so bad before, I had to take a picture. And then, it looked so much better after, I had to take another picture. And I just can't be in possession of before and after pictures and not write a post.
Hey, what do you care? This is like a bonus post anyway. How often do you get two posts in the same week from me? Yeah… that would be never. You know you want to see the after pics, so just deal with the lame-o subject and keep reading, mmkay?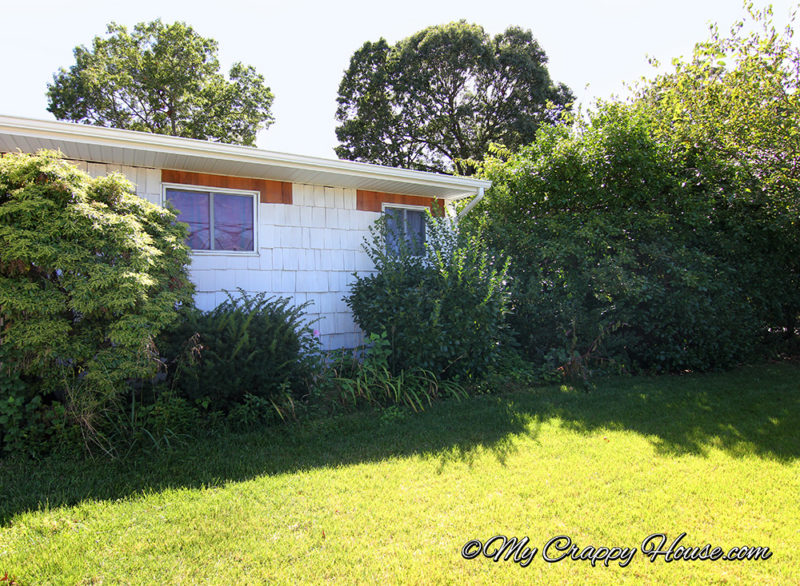 I haven't paid any attention to my yard at all this season. I think that's evident from these pictures. I bought a hedge trimmer last year, but my dad had been the only one to use it. He trimmed all of my overgrown shrubs last year. This was my first time trimming hedges by myself. And, as you might expect, I am totally awesome at it. In fact, talent like mine should not be wasted. This will be my next project:
Here are the tools I used to bring about this amazing transformation:
Missing from this picture are my rake and my shovel. If you don't know what a rake or a shovel look like, then you must be rich enough to have someone do this kind of crap for you. And if you're lucky, it's this guy:
rowr!
The hedge trimmer is from Home Depot. It's here if you care. While it does work very well, I can't guarantee you will have as much success as I had because you may not be as naturally gifted at hedge trimming as I am.
There's also my weed remover thingy there in that picture. That's here. That weird looking tool is actually pretty awesome at tearing weeds out. I won't go into how to use it. It comes with instructions. You can figure it out. (If you can't, then you have bigger issues than weeds in your yard because, sadly, you're probably not all that bright. Sorry…)
I can't even believe I'm actually writing this post about spending a few hours working in my yard. I can't even believe you've actually read it this far! You deserve so much more than these crappy after pictures, but it's all I have to offer you right now. Please accept them with my gratitude for your loyalty.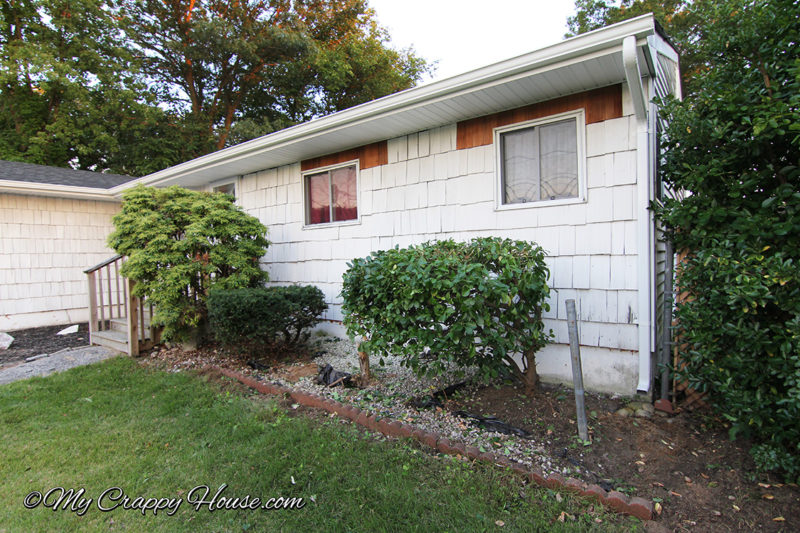 It's going to look way better with a T-Rex in there.
Click here to like me on Facebook for more random nonsense.