Figheddaboudit
"Hey. Fig tree. How you doin'?"
"Um… not so good, actually…"
My once beautiful, resilient fig tree was a victim of attempted murder by the evil psycho bitch winter of 2014. Or, quite possibly, a victim of my negligence. Hey, don't you judge me! I never asked for a fig tree! Do I look like someone who would lovingly tuck in a tree for winter? Fig, no! I've got way too much else to focus on here. I don't even have a figging kitchen! And I don't even like figs!
And also, I just started watching Game of Thrones from the beginning, so that's like super time consuming…
Still, I did take pride in my pretty fig tree. My pretty tree that I did absolutely nothing to care for. "Hey, that's a pretty fig tree!" "Thanks! I did nothing to make it that way, but I will totally take credit for its success!"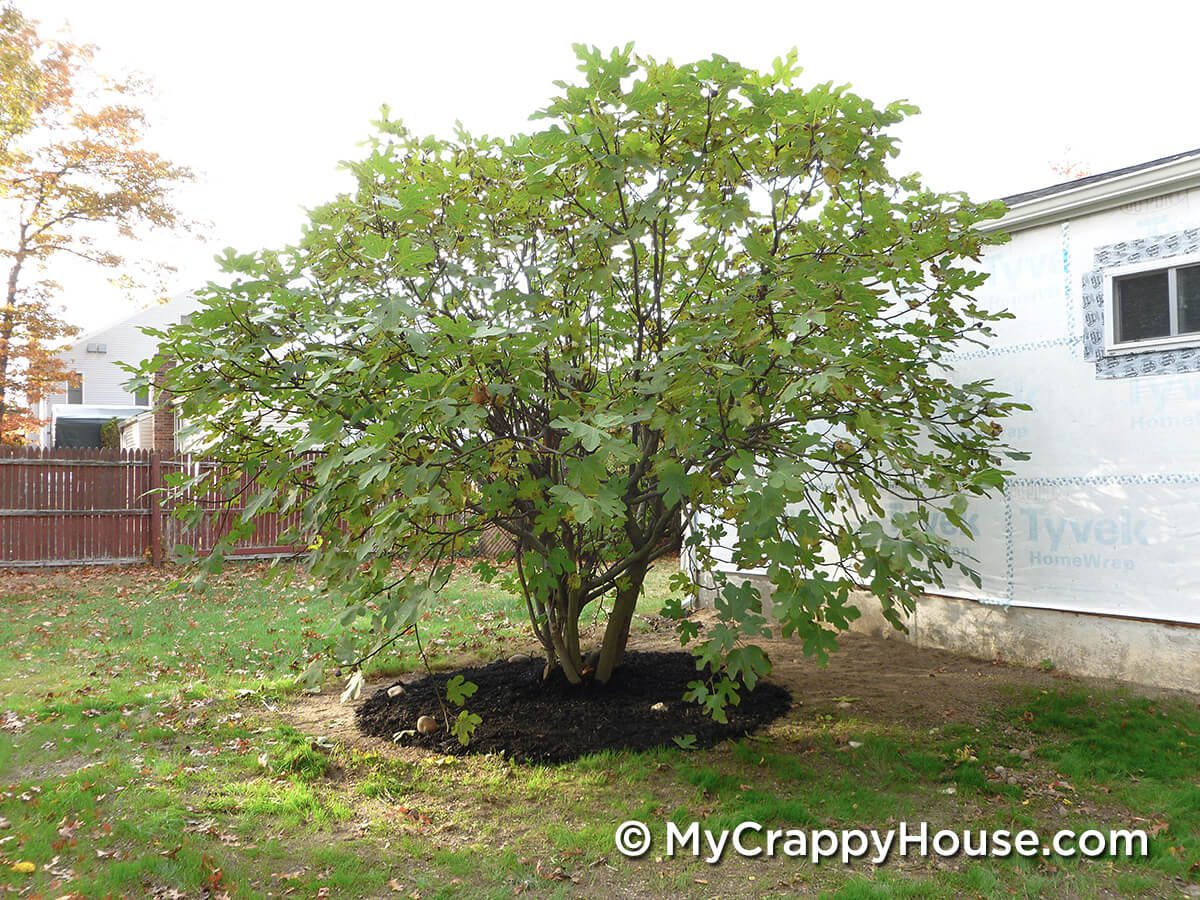 But this spring, with my fig tree barely clinging to life, I had to make a difficult decision.
Do I save it? Do I learn all I can about fig trees and apply that knowledge to nurse it back to health? Do I invest the time and energy to rehabilitate it so that maybe, just maybe, in time, it could grow to be a bigger and better fig tree? Do I try to make it a tree that I actually deserve to take pride in?
Of course I don't.
Seriously? Do you not know me at all?
My parents recently came to visit from North Carolina. My dad truly despises New York. If it wasn't for my mom reminding him that he loves his children and, as a dad, is supposed to want to visit them periodically, he would never set foot here again. The whole time he's here, he's focused on going home. Unless… we distract him.
This works to my advantage because distractions are very easy to come by at my crappy house. This trip, I was able to distract dad with my gutters full of slimy leaves, my filthy lawnmower with dirty oil that had never been checked, let alone changed, and my nearly dead fig tree.
I asked my dad if he wanted to be in the pictures. He said, "I don't want to be on the internet."
But then he told me it was OK to take this shot. So, what's the deal, dad? You don't want to be on the internet, but ass shots are OK? What kind of message does that send?
Dad took the tree down to a nub and I helped him bundle the carnage.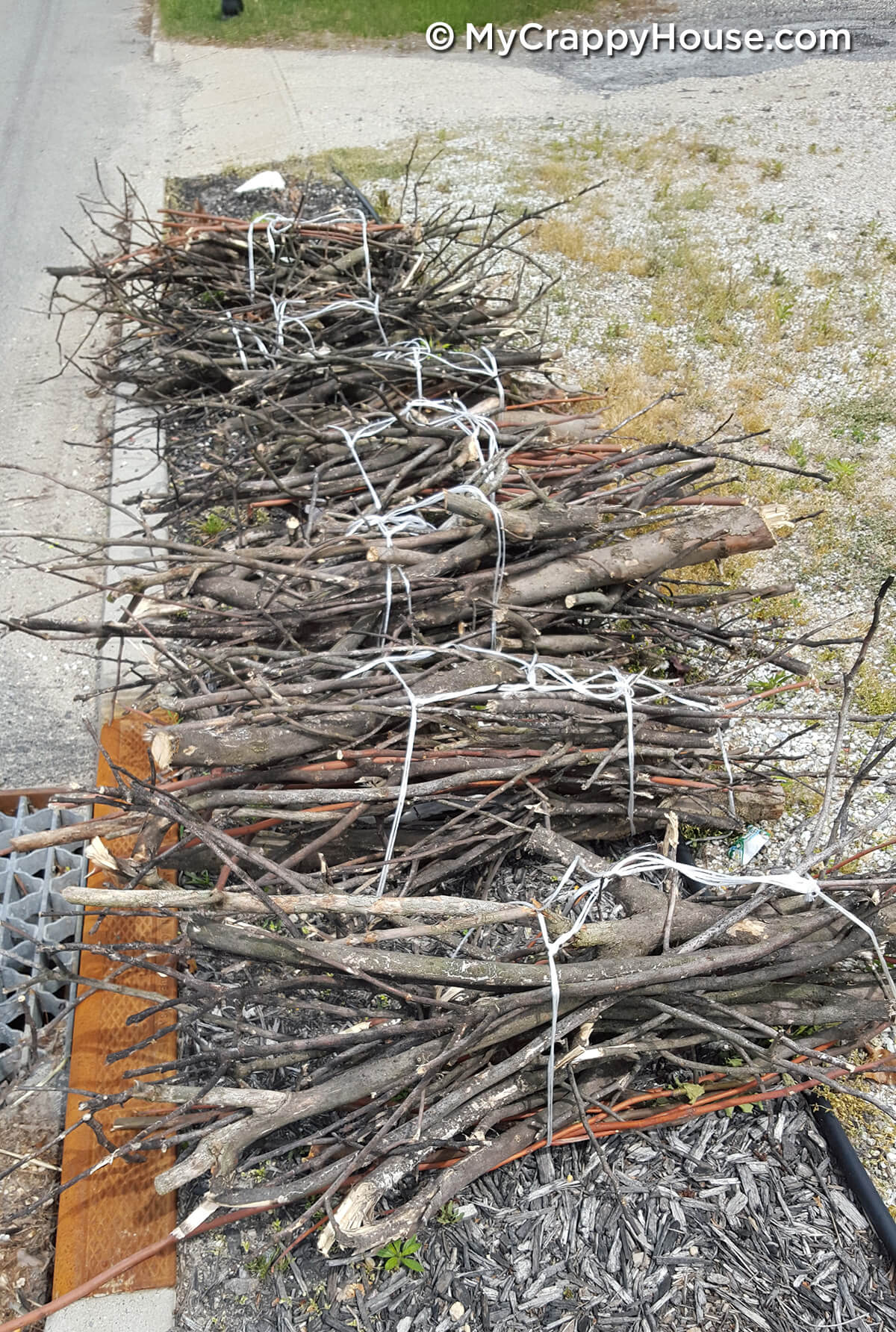 Kind of sad to see it all laid out like that. Like twiggy bodies.
After spending a few hours pulling out all of the weeds, this is what I'm left with.
The ugliest yard ever. You can see the grass I planted isn't looking so hot. I am just no good at this outdoor stuff! My fig tree never really stood a chance.
***Time Travel Links! My crappy house has siding now. Wanna see? Click here.