Where Did The Time Go?
I like to pretend I'm still a kid, but the brutal truth is that I turned fifty this year. (I know, right? WTF? Fifty! Where did the time go?!)
(I swear, I must say "where did the time go" fifty times a day. Next to "what did I come in here for", it's my most frequently uttered phrase.)
How is it even possible that 2021 is almost over? I guess the same way it's possible that I'm suddenly freaking fifty. The time… well, it… went. (Smell ya later, youth!)
Anyway, as is tradition, it's time for my Annual Favorite Things Post. Curious what a fifty year old kid fancies? Keep reading for my favorite things of 2021.
Favorite Thing #1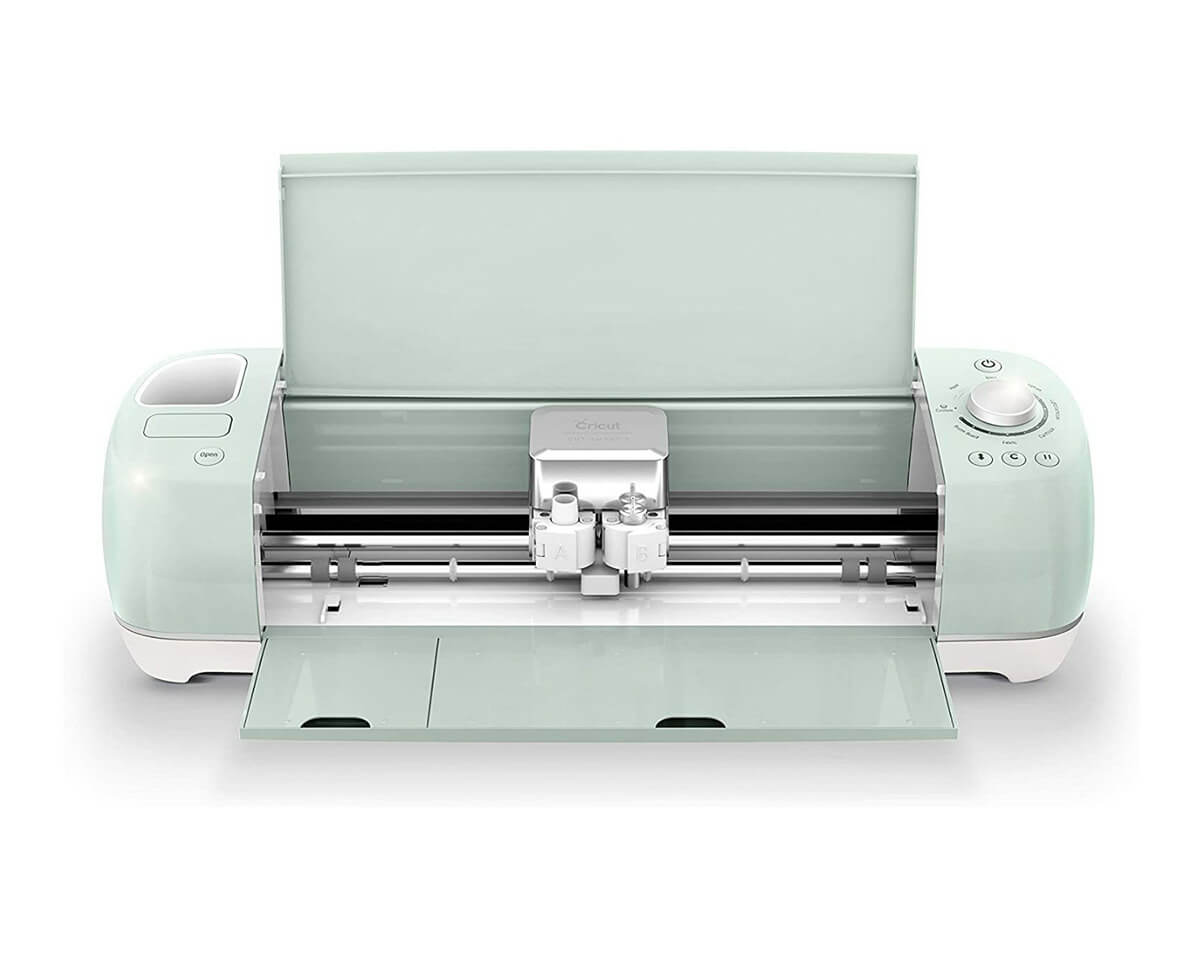 The Cricut Explore Air 2 is a cutting machine that lets you… um, cut things. Like paper and vinyl and fabric. I bought it with the express purpose of saving money making my own wedding invitations. Turns out, I didn't end up using it for my invitations (though I did DIY them and I will show you eventually), but I did make some pretty cool signs for my wedding.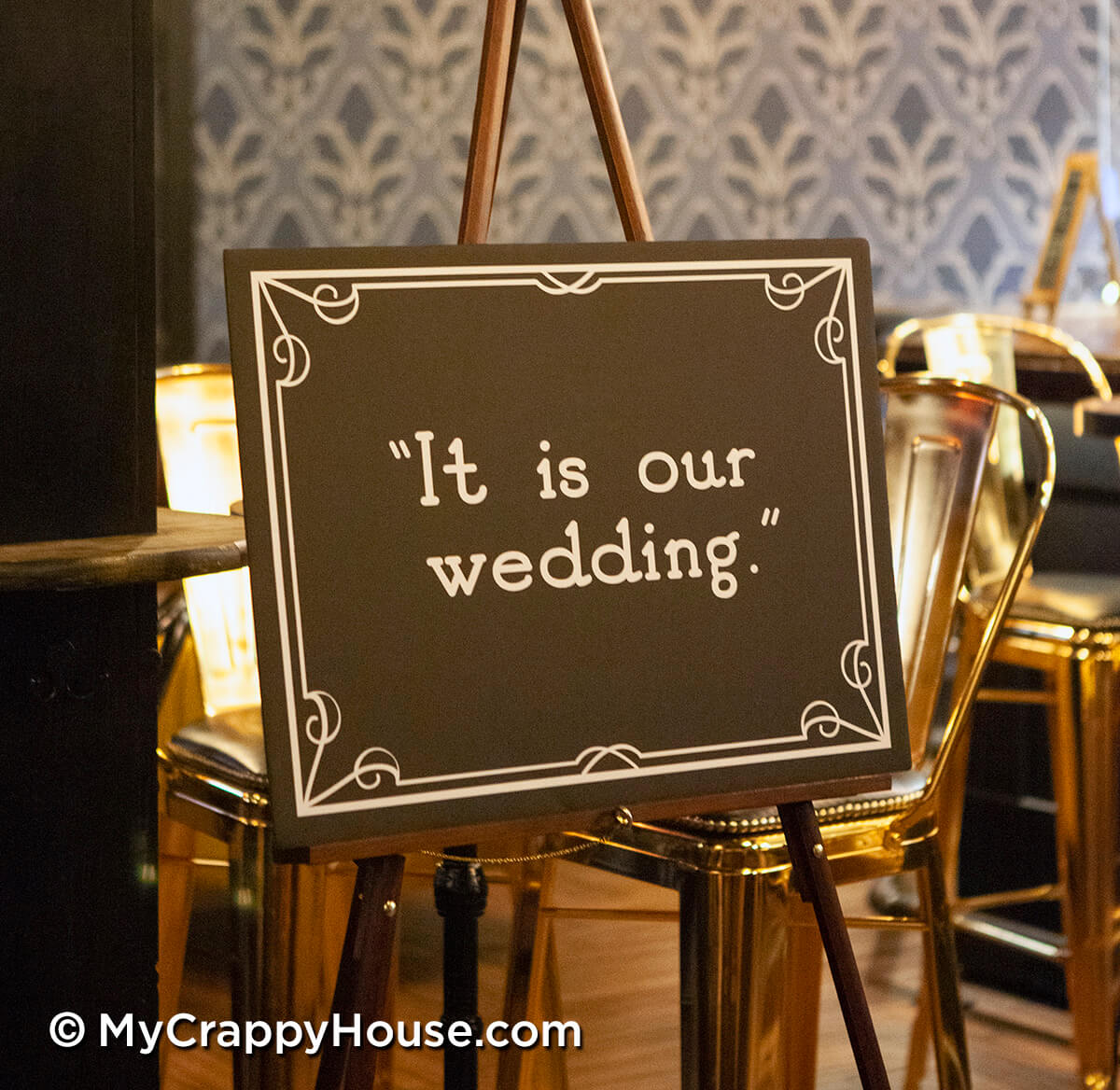 This isn't a craft blog, but that doesn't mean I'm not crafty. I totes am, so you can believe me when I tell you this is a really fun gadget and worth the money. The Explore Air 3 is out, so the pricing on the Air 2 has come down. It's a great time to explore cutting crafts. (See what I did there?)
Favorite Thing #2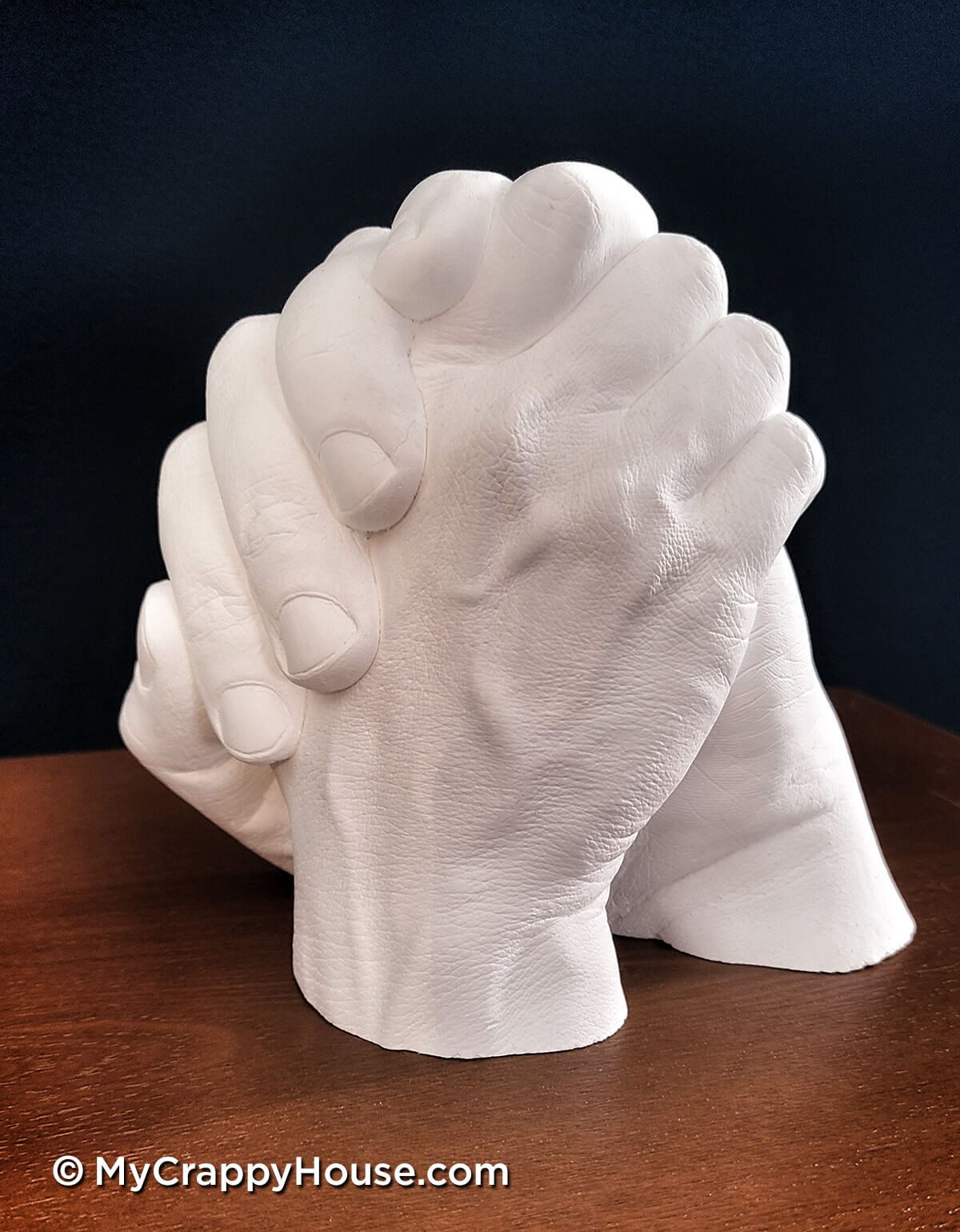 Speaking of crafts… When Schmoopy and I got married, we thought (okay, I thought) it would be cute to hold hands forever, so I picked up the Luna Bean Keepsake Hands Casting Kit. Can you even believe how much detail this mold captured in my fifty (!?) year old hand? (Perhaps a little too much detail…)
We got the couples kit for two hands, but they also have ones for families and babies. I think this is a super cute gift idea. I thought I might do a tutorial for it one of these days. Let me know in the comments if that's something you want to see.
Favorite Thing #3
Gummy Vitamins
People approaching middle age (like me; I'm nearly there) should probably eat lots of veggies and crap to make sure they get all of the vitamins they need so they don't get sick and die.
Since that's not happening any time soon (The 'lots of veggies' thing.) (And hopefully the 'getting sick and dying' thing, too…), I've been taking these delicious gummy vitamin supplements.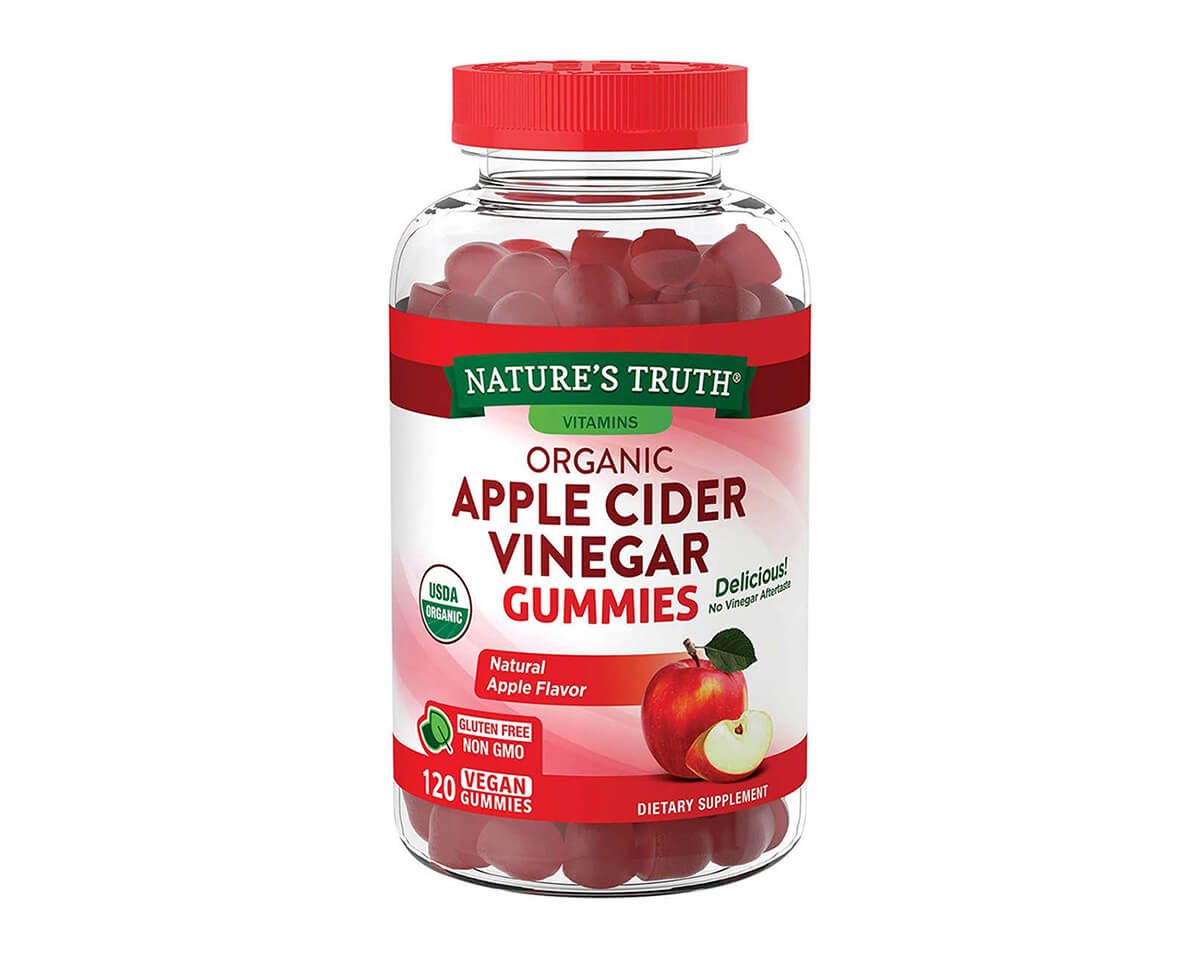 I take Nature's Bounty Women's Multivitamins and Hair, Skin and Nails as well as Apple Cider Vinegar from Nature's Truth. They all taste like candy, which is especially helpful in encouraging me to take them. Kids like candy… I like candy… And my skin has never looked better! (Except for when I was 25, before gravity came after me. Getting old sucks.)
* Check with your doctor before trusting me with medical advice. Because, really, WTF do I know? Damn it, Jim. I'm a blogger, not a doctor.
Favorite Thing #4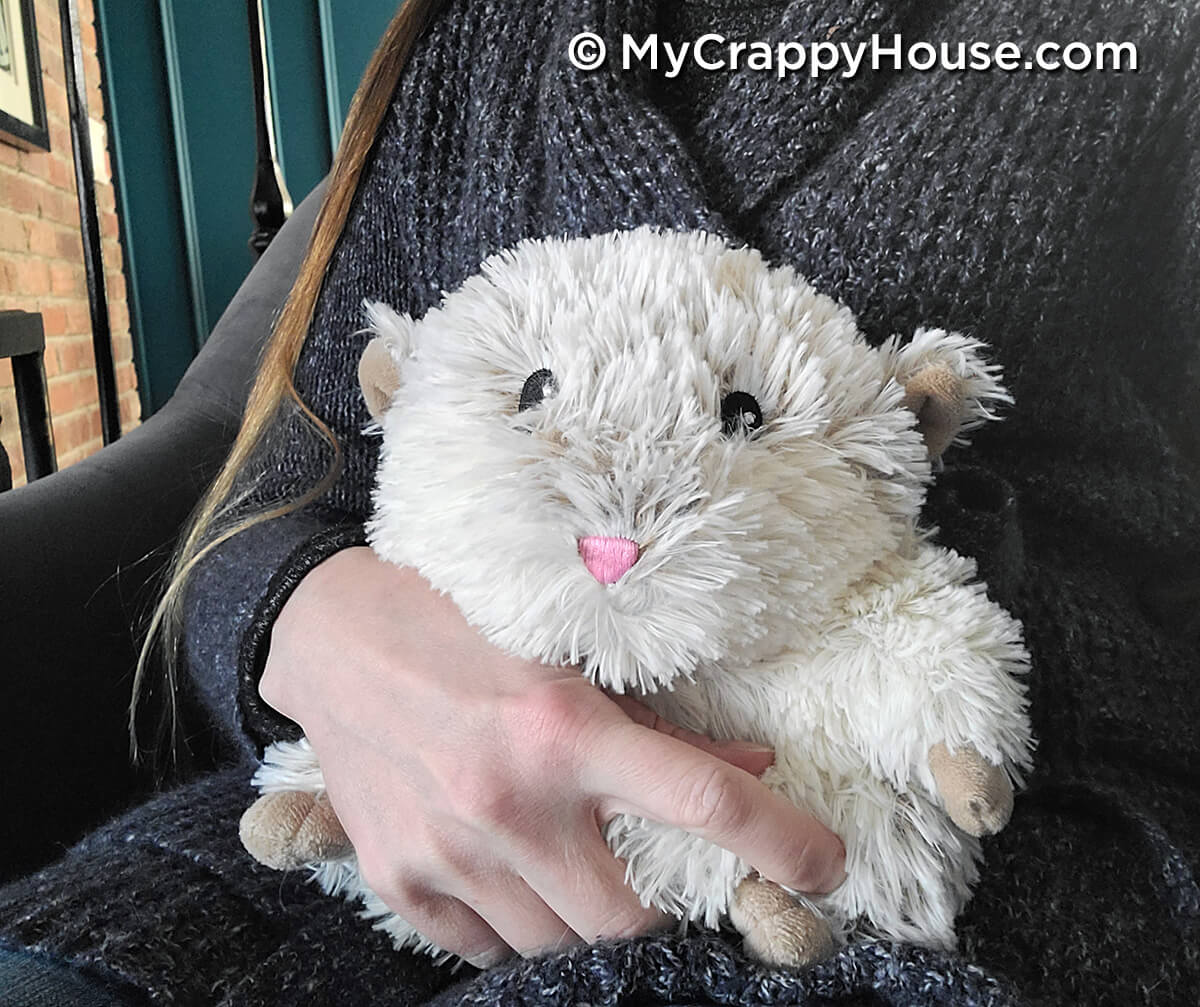 It seems the older I get, the colder I get, but who can afford to crank up the heat with oil prices being what they are? Who am I? Rockefeller? (My mom used to say that to me when I was a kid and I asked for luxuries. Like heat.)
Warmies are heatable stuffed animals. (I know, cute right?) This hamster is one of dozens of adorable species they make. I pop him in the microwave for a couple of minutes and he comes out all warm(ie) and smelling like lavender. Then I snuggle him on the couch while I watch…
Favorite Thing #5
I always like to include my favorite TV shows in these annual posts. Last year, I was raving about The Marvelous Mrs. Maisel (I can't wait for that to return!) and a bunch of you recommended that I check out Ted Lasso.
Guys, you were not wrong! This show just makes me so freaking happy. For those of you who don't know, it's about soccer but it's not really about soccer, because, like I could give a flying fig about soccer… Just trust me, OK? You're gonna love it.
It's streaming on Apple TV, which kind of sucks if you don't have Apple TV, but this show is worth it to sign up, power watch the whole series, then cancel.
Actually, if you're going to get Apple TV, The Morning Show is also worthwhile.
Favorite Things #6 & #7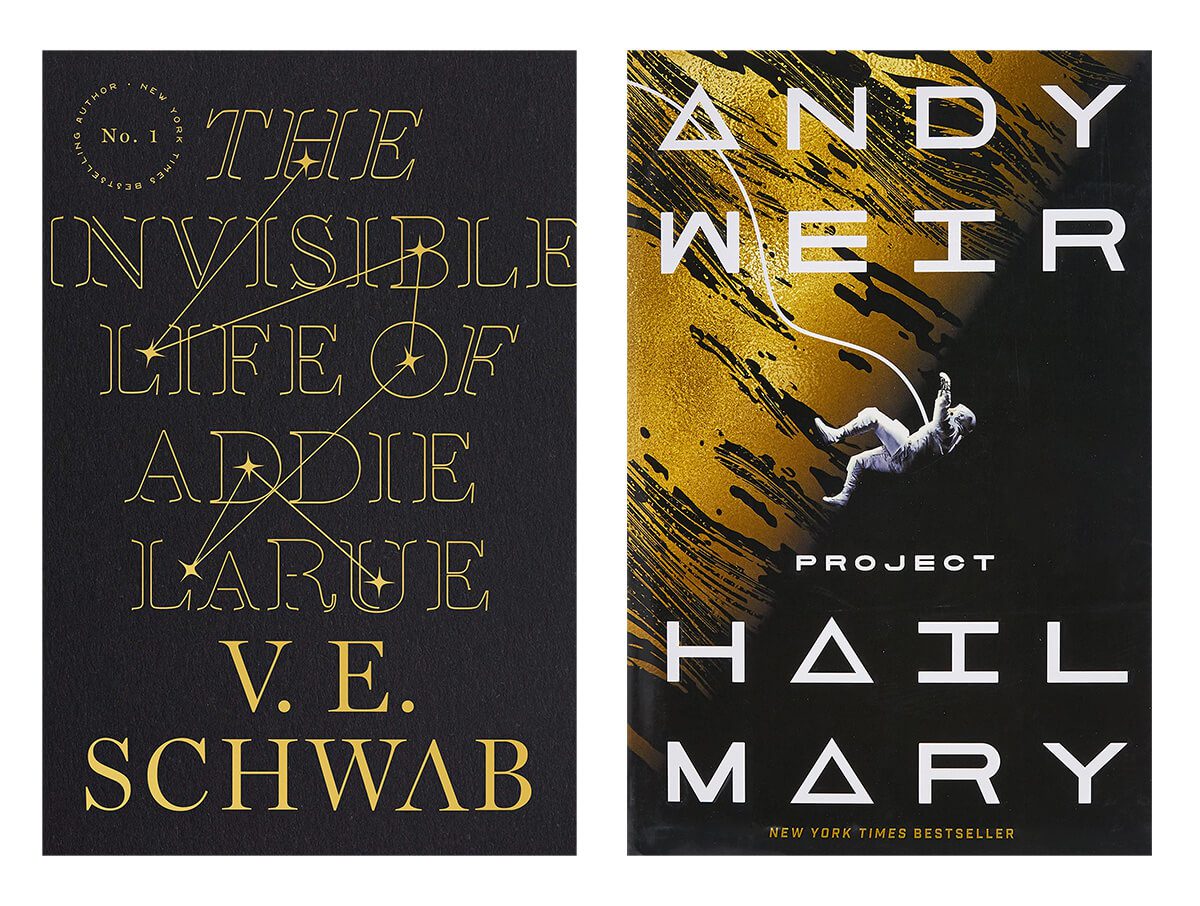 This year, I couldn't decide which of these two books was my favorite. While they are both works of fiction and both very entertaining, the similarities stop there.
The Invisible Life of Addie LaRue, by V.E. Schwab, is written in a sort of flowery style that almost put me off the book entirely, but I resisted the urge to quit after the first few chapters. Once the story grabbed me, I was so glad I pressed on. It's about a woman who makes a deal with the devil to live forever, but the price she pays is to be forgotten by everyone she meets.*
* Not to be confused with my yet-to-be written autobiography chronicling how everyone I meet is forgotten. (Have I ever mentioned my facial recognition handicap? Prosopagnosia. It's a thing. I have it.)
Project Hail Mary, by Andy Weir, is the most imaginative science fiction book I've ever read. Written by the same author as The Martian, Andy Weir's writing is slightly immature, but I forgive him because the stories he tells are so damned entertaining! I don't want to give anything away with this one. If you like sci-fi, you will love this book. Rumor has it is it's being made into a film starring Ryan Gosling of "Hey girl" fame.
Favorite Thing # 8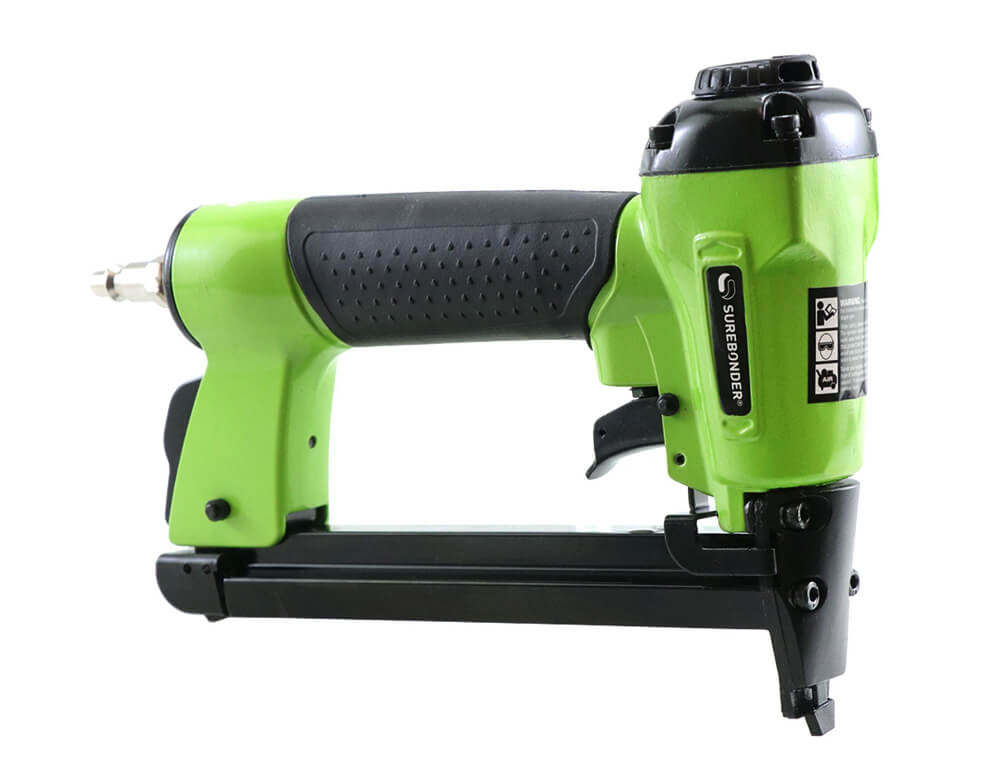 I've got to give you at least one favorite tool, right? I mean, this is still a DIY blog, after all. In theory…
The Surebonder Heavy Duty Pneumatic Stapler is a handy, affordable tool for stapling with gusto. I bought it for an upholstery project that I never got around to (In fact, I can't even remember what the project was… Also, what did I come in here for?), but I ended up using it on the siding for the crazy cat house I built. You do need an air compressor to use it though, so if you don't have one of those (yet), here's another tool I love that needs no fancy extras…
Favorite Thing #9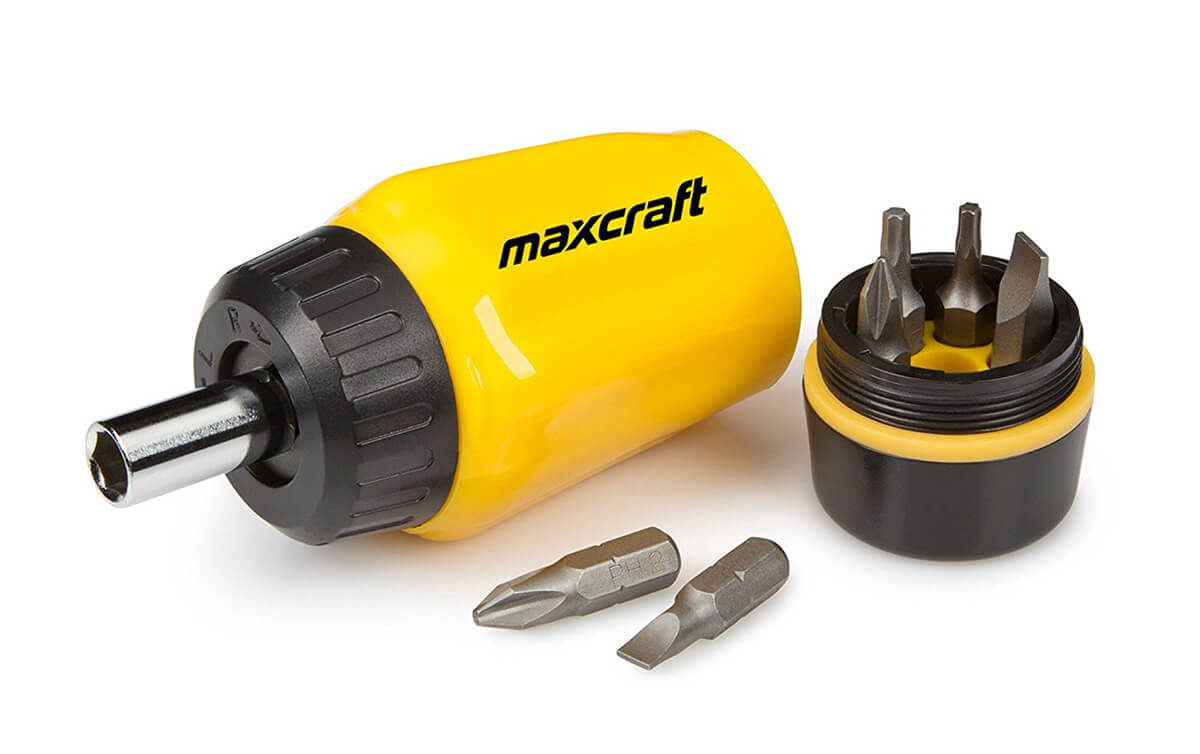 Every kitchen junk drawer needs one of these Maxcraft Stubby Ratchet Drivers because sometimes a little household job isn't worth navigating through your messy garage to get to your tool bag only to find that all of your screwdrivers have gone missing.
This little guy feels substantial in your hand and has six different bits stored inside the cap. Super convenient, as long as it finds its way back to the junk drawer after using it.
This would make an awesome stocking stuffer, not just for men, but for anyone. Yes, ladies screw things too.
(Yes, I heard it.)
Favorite Thing #10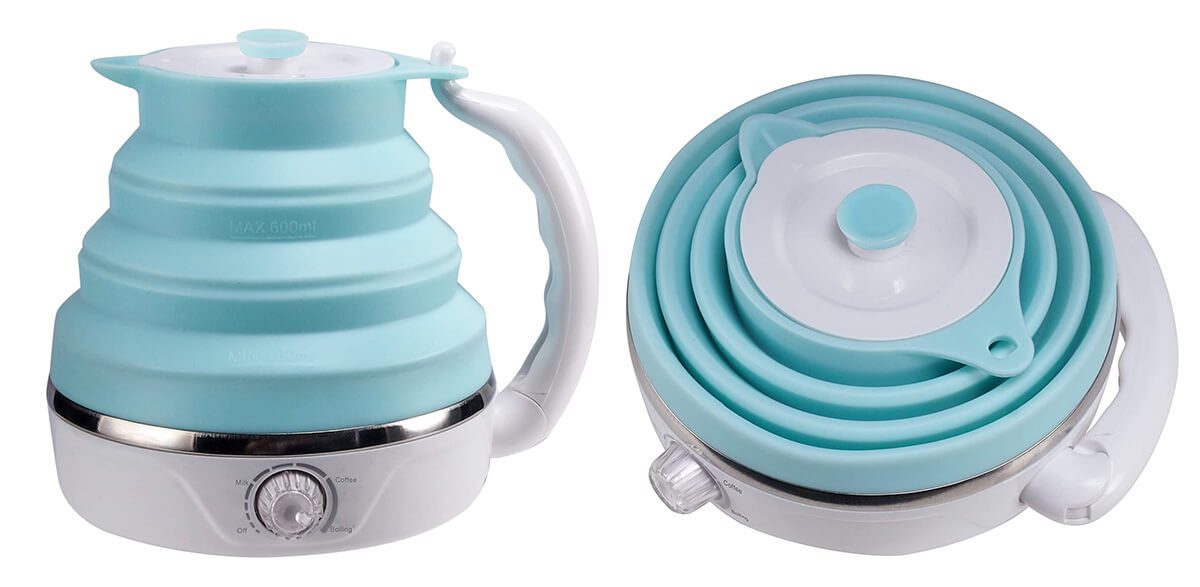 Remember when I said I was old cold? My favorite thing to do when I'm cold, besides snuggle with my Warmie, is make myself a cup of hot tea. Of course, I have a regular kettle for home, but when I'm on vacation, I bring my foldable travel kettle with me and I'm able to enjoy tea in my hotel room like the cold old lady kid that I am.
Favorite Thing #11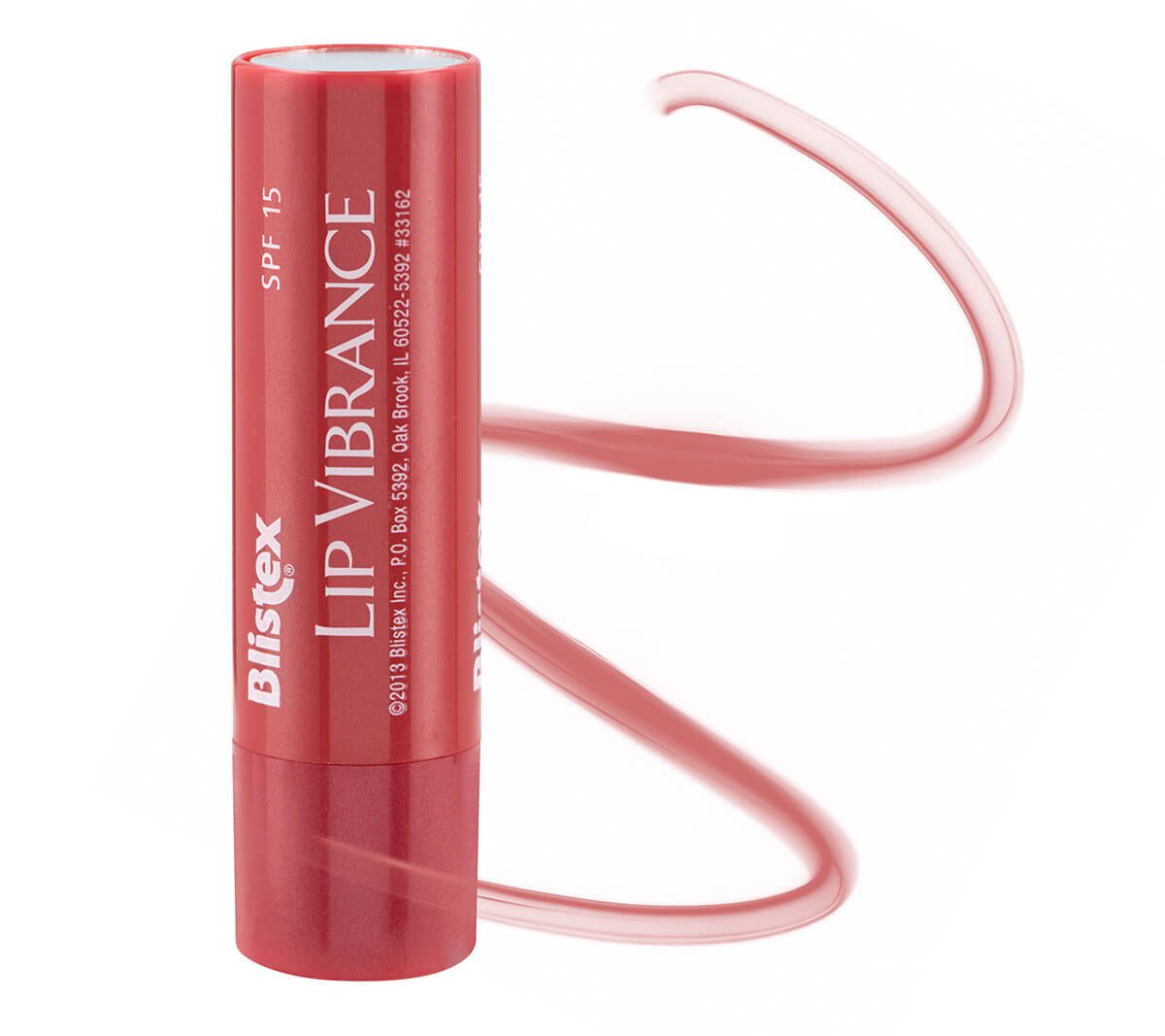 When I'm out and about and someone asks me 'what's wrong?' out of the blue, it's usually because my lipstick has worn off and I look like a corpse. That's when I reach for the tube of Blistex Lip Vibrance that I carry in my purse (or in the pocket of every jacket I wear.)
This lip balm has a little bit of a tint, but the color is sheer enough where I don't need a mirror to put it on. (And if I did, there's a little one built in to the end of the tube. Huzzah!) SPF 15 and a little bit of color so I don't look dead. What's not to love?
Favorite Thing #12
My friends and I always have a blast when we play LCR, which stands for Left, Center, Right. Everyone ponies up three dollars to play. (The game comes with chips, but what fun is winning a pile of plastic chips? You can't buy pretty things with chips…)
Each person takes turns rolling the dice to find out what to do with their dollars – pass them, pot them, or keep them. The game is over when one dollar remains. That lucky person gets to buy pretty things with everyone else's dollars. Another awesome stocking stuffer idea. You're welcome.
Favorite Thing(s) #13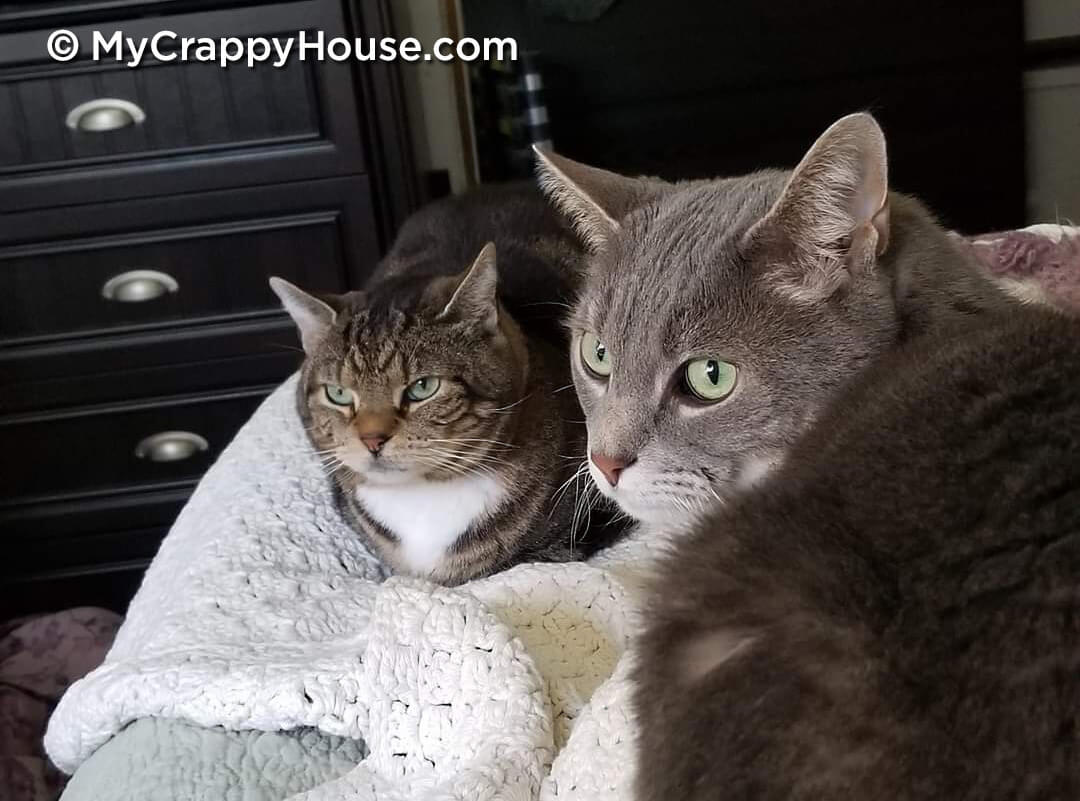 Schmoopy didn't make this year's list (We're married, so I'm stuck with him now anyway…), but the kittens make every year's list! These two have been step brothers for about three and a half years now and I'm happy to report that they're still getting along… adequately. No kitty snuggles, but no fighting either.
Egor is as cute as ever. I can't believe he's twelve meow! (Where does the time go…)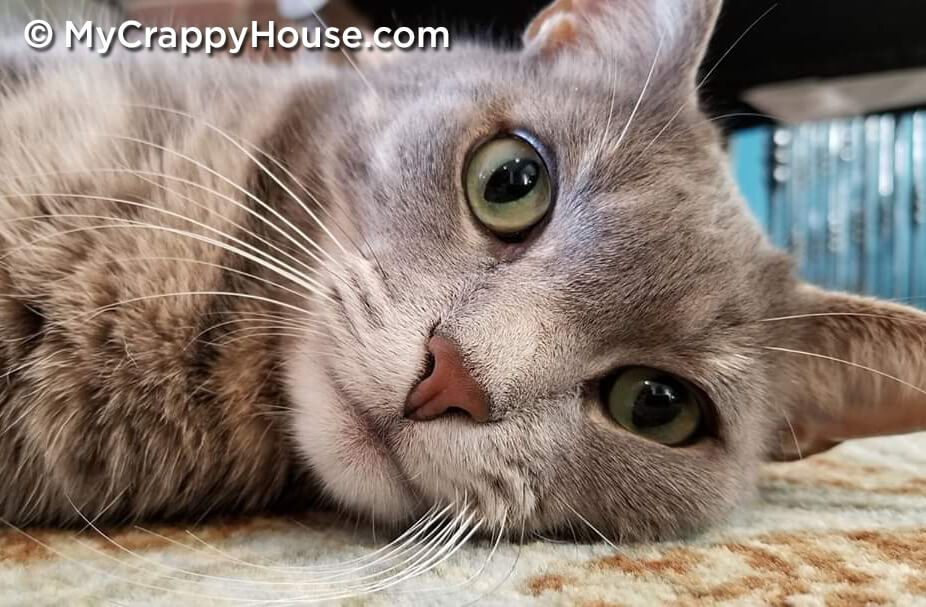 And Zero has learned some new tricks, like sitting next to us on his own stool while we eat breakfast. He's a smart boy.
So, while they're still not BFFs, they don't let contempt for each other prevent them from sharing mommy's lap. (That's me under those kitty butts.)
I wonder if they realize they're actually snuggling with each other there… Silly brothers.
So, that about wraps up my list of favorite things of 2021. Happy holiday season, friends! Have you got any recommendations for me? Let me hear them in the comments!
* This post contains affiliate links