How to Get Landscaping Done For Free
Take My Trees. Please.
Did you know you can get landscaping done for free? Yup. There's free labor out there. People can't wait to come over and dig up your yard. As long as there's something worth digging up. And as long as you let them take that something home with them…
Privacy Gone Wrong
Behold, My Crappy House! This picture is actually from the real estate listing from 2011, so this was before it was MY crappy house. It was definitely someone's crappy house, though…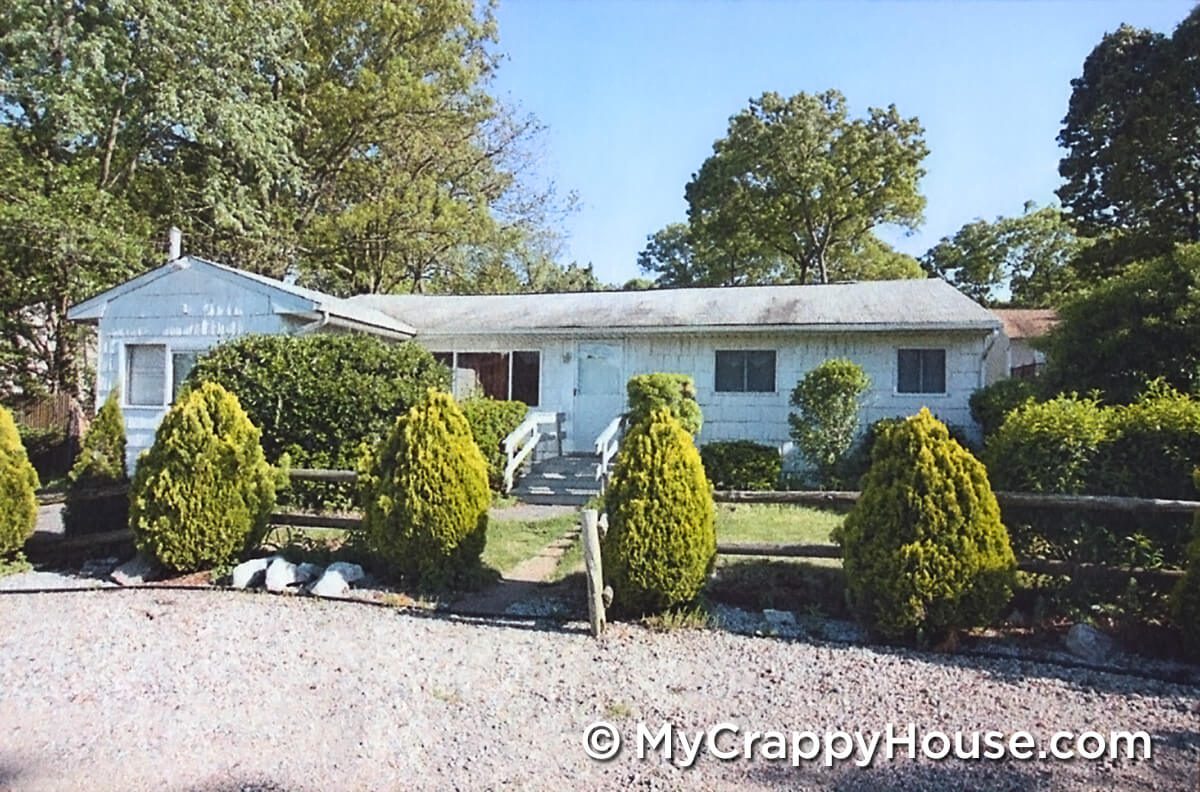 That "someone" thought it would be a good idea to edge their crappy driveway with trees. Thirteen trees, all in a row, in front of the house, like paunchy evergreen soldiers. They were either trying to perform a public service by hiding this crappy house from view, or they were (more likely) looking for privacy.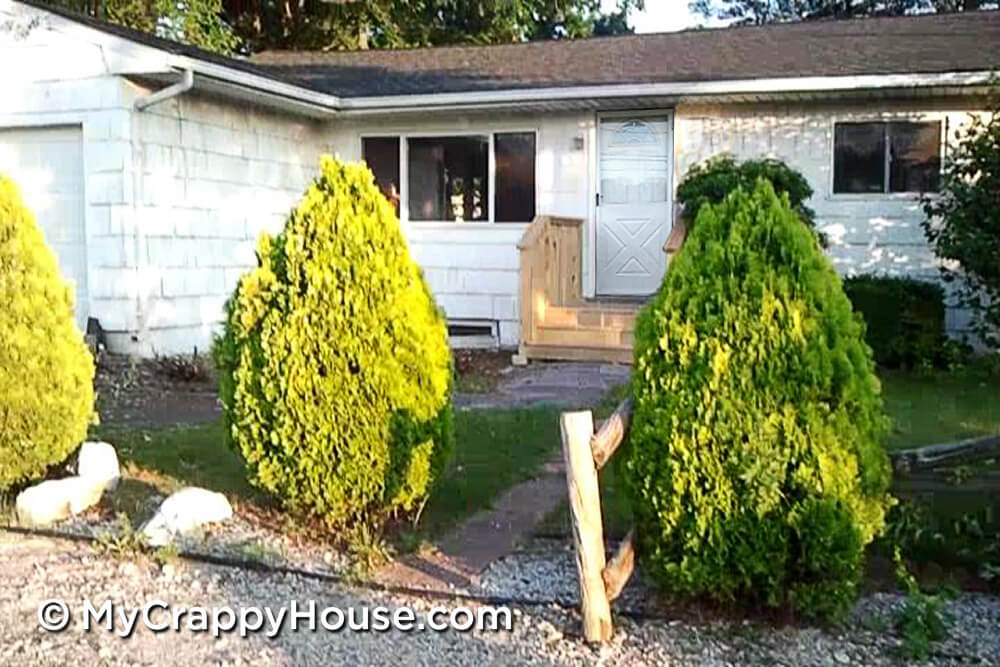 I get it. People like privacy. Me too! I love privacy. But, aesthetics are also important and I think privacy should be pretty, not visually chop your house up into equal vertical segments like a paper shredder.
A giant billboard would give me privacy too (and probably piss off my neighbors…) (Actually, no, they wouldn't care. My neighborhood isn't that nice.), but I wouldn't put that in front of my crappy house either.
Where to Find Free Landscaping Labor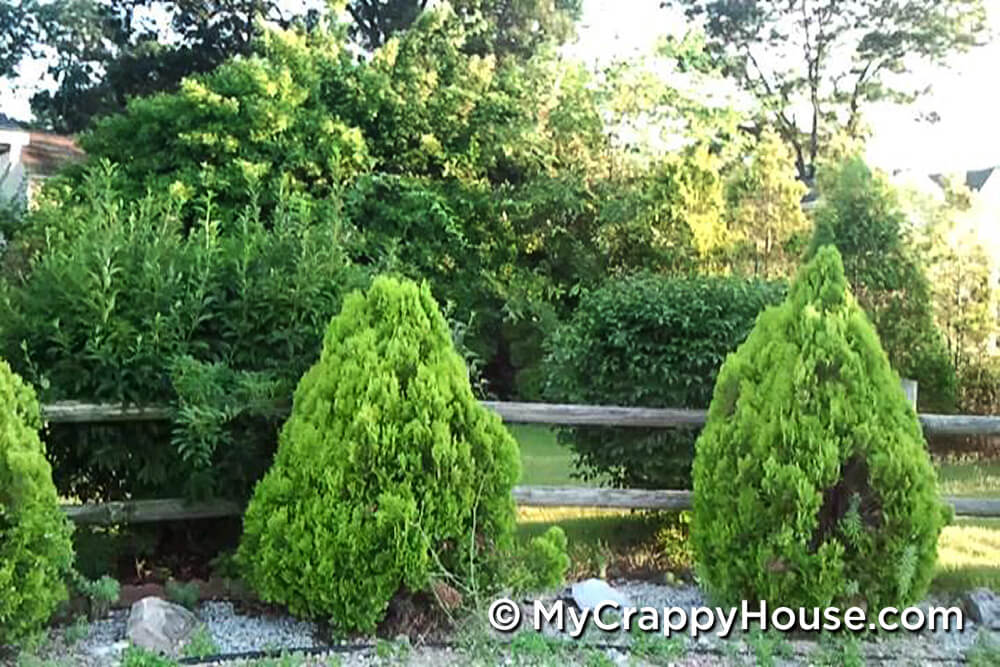 So, how do you get landscaping done for free? All you need is something of value that you want gone and a (preferably free) place to tell people about it. Enter Craigslist.
Craigslist is the bomb. I was actually surprised to get such an enthusiastic response to my ad: "Free trees. You have to dig them up." I had to take the ad down within hours. Among the many (many, many, many) responses was a man who said he owned a Bobcat and could remove the trees easily and level the area after. SOLD! Peter Trees (Yes, amazingly, his real name. What are the odds?) to the rescue.
Some People Own Bobcats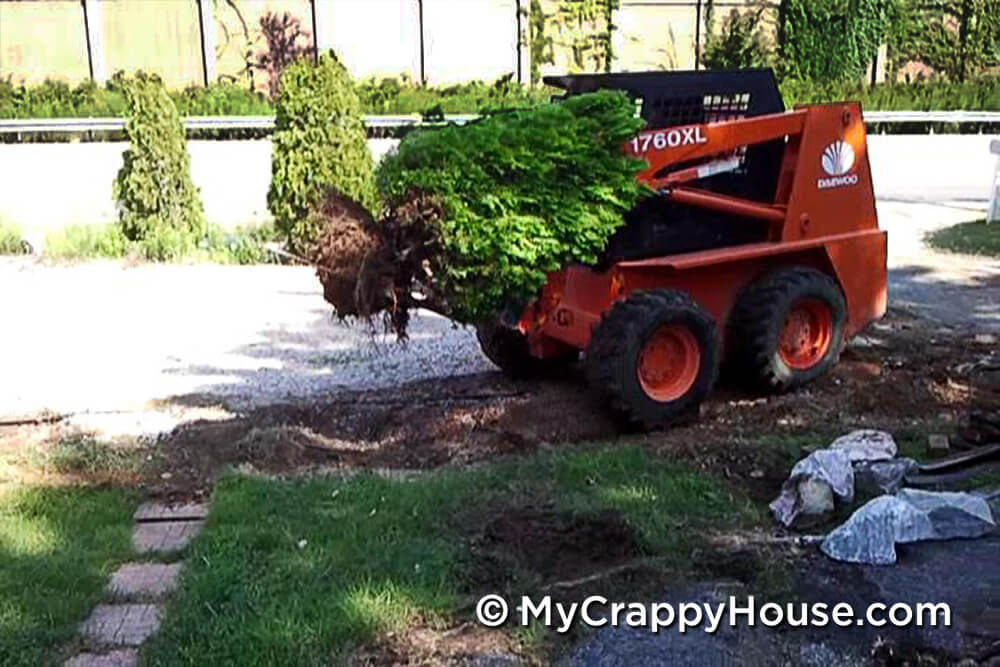 Peter was awesome. He knew what my trees were worth. (I didn't.) He felt bad taking them all for free, even though that was the deal, so he asked if there were any other projects I had that he could Bobcat for me. (There really are nice people in the world.)
Luckily (and of course), there was plenty of work to be done at my crappy house. In exchange for the trees, Peter dug out some fence posts and stumps, and removed Monsieur Patio from my backyard, which was fantastic because that giant concrete bâtard was causing major problems in my crappy basement and did not even flinch at my sledgehammer assault. It was fun watching the Bobcat kick his cement slab ass.
So now there's an unobstructed view of my crappy house from the street. You might not think that's a good thing, but it will be. Someday. Subscribe so you won't miss it when that day finally comes!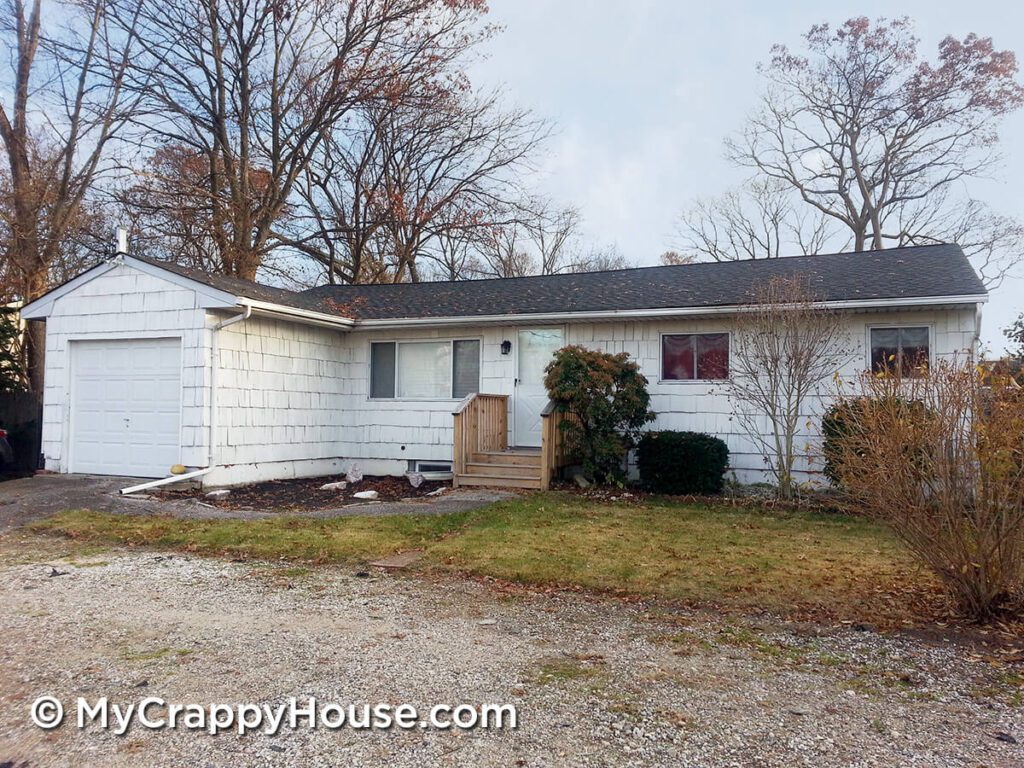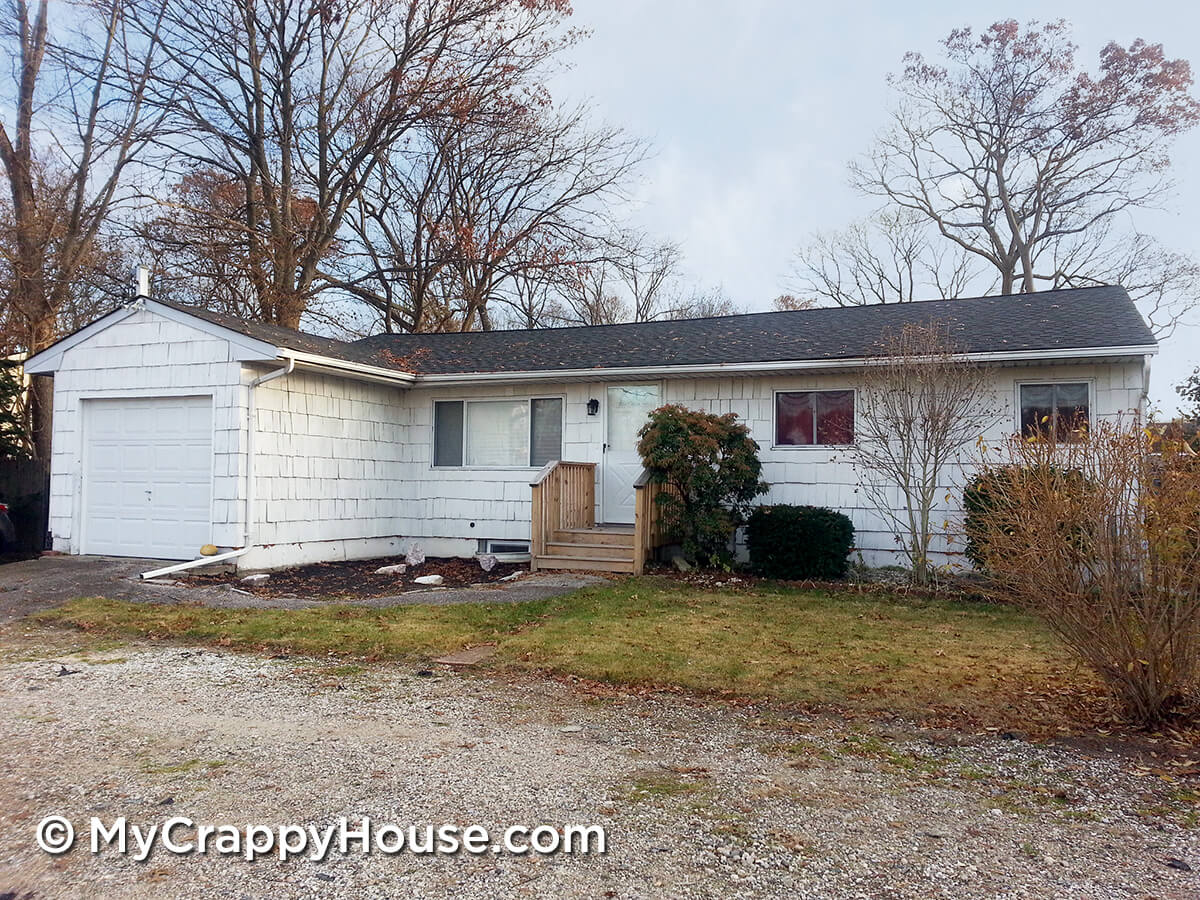 *** Time Travel Links! To see what My Crappy House looks like painted, click here. I also installed a fancy new bay window. That's here. Oh, and I got a new driveway! Check it out!