All in all, it's just another brick in the wall. And another. And another. And… Yeah. Lots more of that.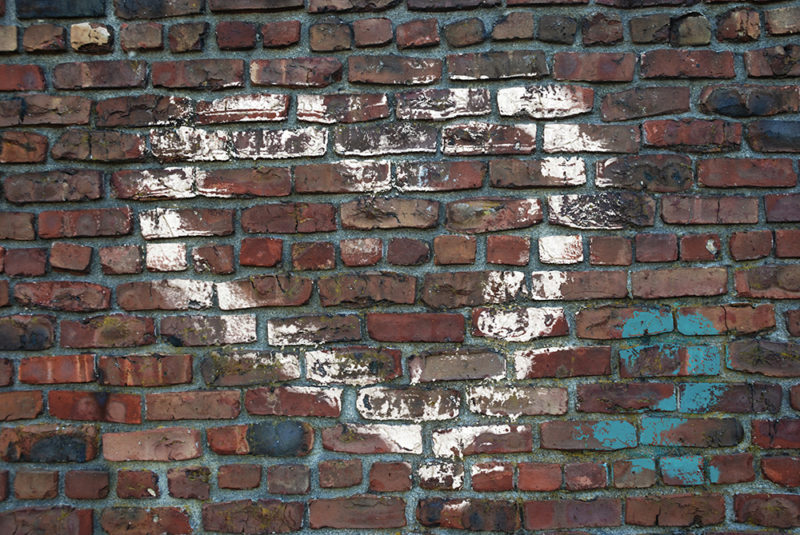 I wrote Brick Love, Part I so long ago that you probably don't even care about Brick Love, Part II, but could you please just try to care anyway? Because the brick wall that I installed all by myself came out awesome and I'm very excited to show it to you. And there's an excellent reason why it took so long…
It's like this. There are three major components that determine how long any particular project will take me to complete. There's the difficulty level. (Self explanatory.) Then there's the scope of knowledge. (Have I ever done this before? Can I learn this on YouTube?) And lastly, there is the lazy factor. (I am lazy sloth girl.) For this particular project, each of these components were at their maximum levels. In other words, installing a brick wall is freaking hard when you have no idea what the hell you're doing and you'd rather be curled up on the couch with your fleecy blanket watching The Walking Dead. In other other words, it took me months to finish this project.
Before I could do anything, I had to build a platform over those stairs. I am emphatically anti-paralysis. Definitely pro-mobility. Walking is the bomb.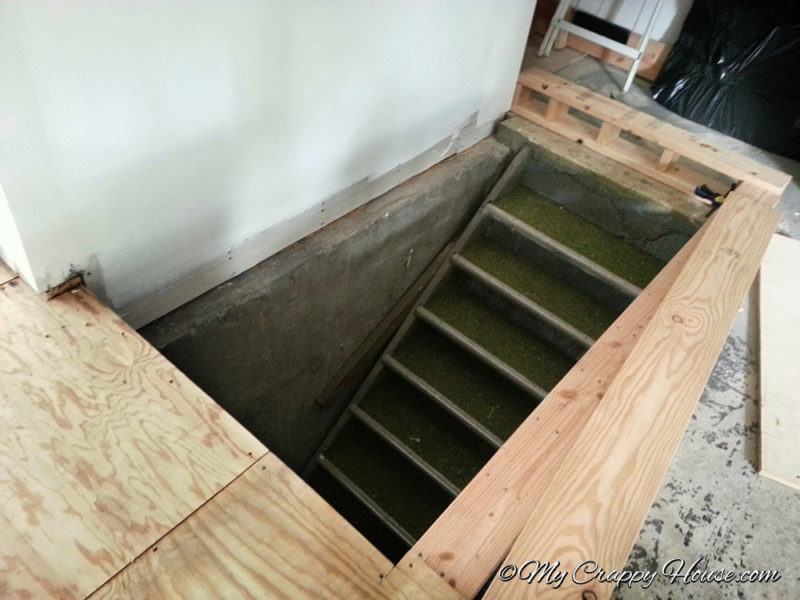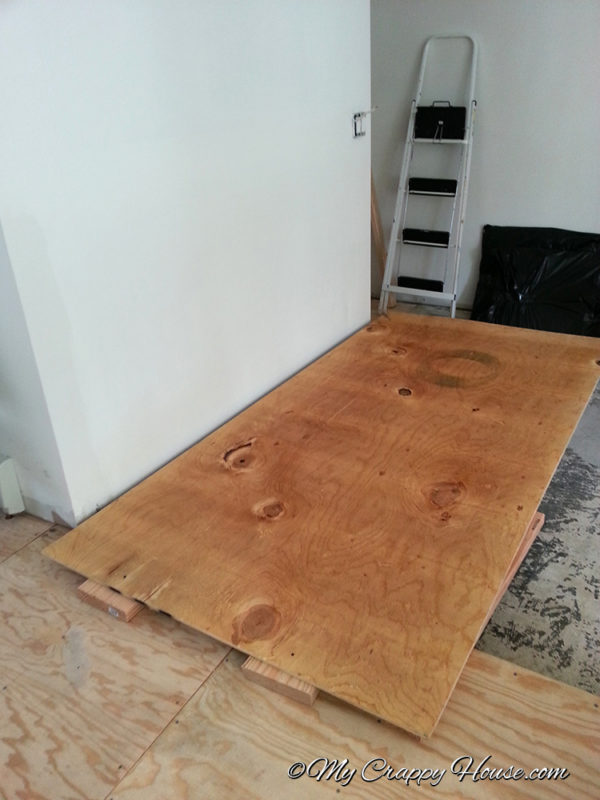 This was such a daunting project, it was easy to procrastinate. This bucket was ready to go way before I was. It also implied that there was a "we" doing the job. It really should have said, "Go, You." "You've Got This." "Kick Some Ass, Girl." Something like that.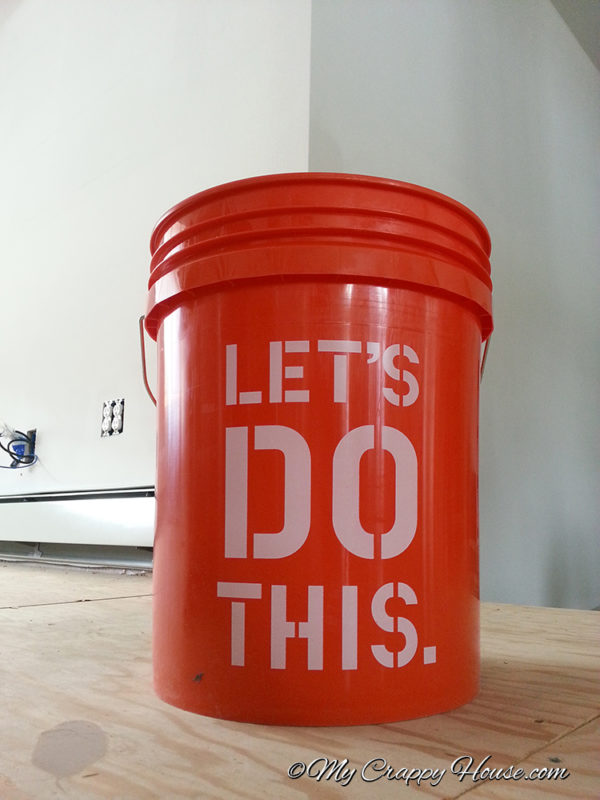 There are a bunch of YouTube videos demonstrating how to install brick on a regular wall in your house. I am here to tell you they are all wrong. They would have you glue bricks directly to your drywall. Drywall (aka Sheetrock) is basically plaster sandwiched between two sheets of paper. PAPER! What do you think could happen if you glue a half ton of brick to your paper wall? Nothing good, people.
I went over my drywall with this: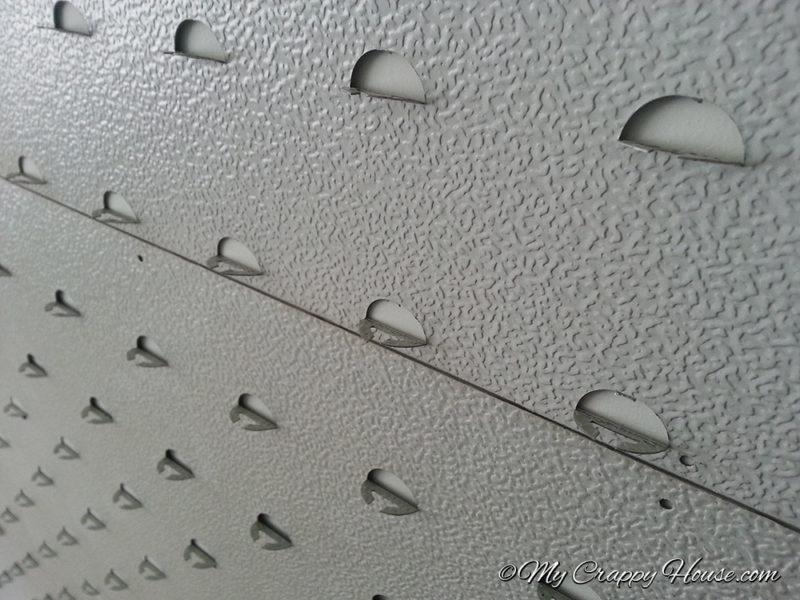 That's special sheet metal made just for this purpose. See those little tabs? They hold up the bricks and keep the rows even as you glue them in place.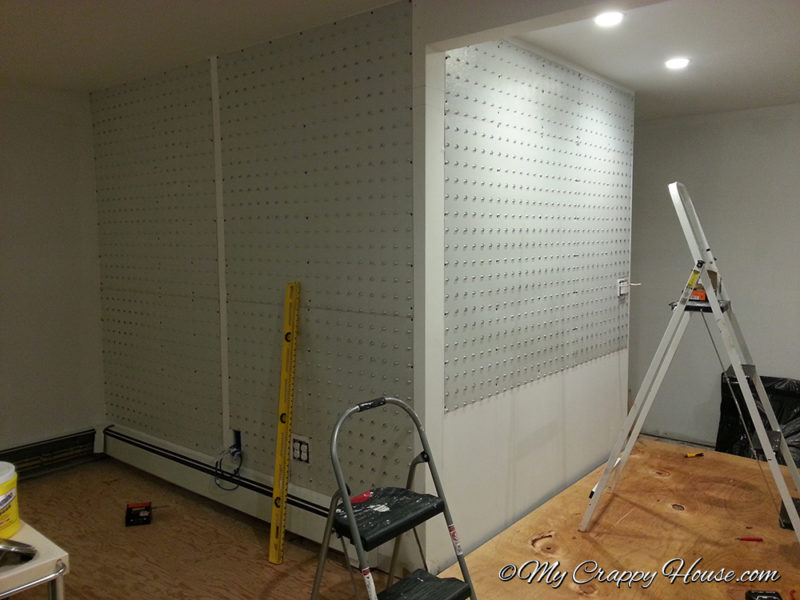 The sheets get screwed right into the studs. (So I won't get screwed by paper peeling off my drywall…) They are very sharp and very heavy. Installation sucked a lot.
The next step was gluing the bricks. I started on the corner so any cuts I had to make would end up on the outside edges.
And then I kept on going…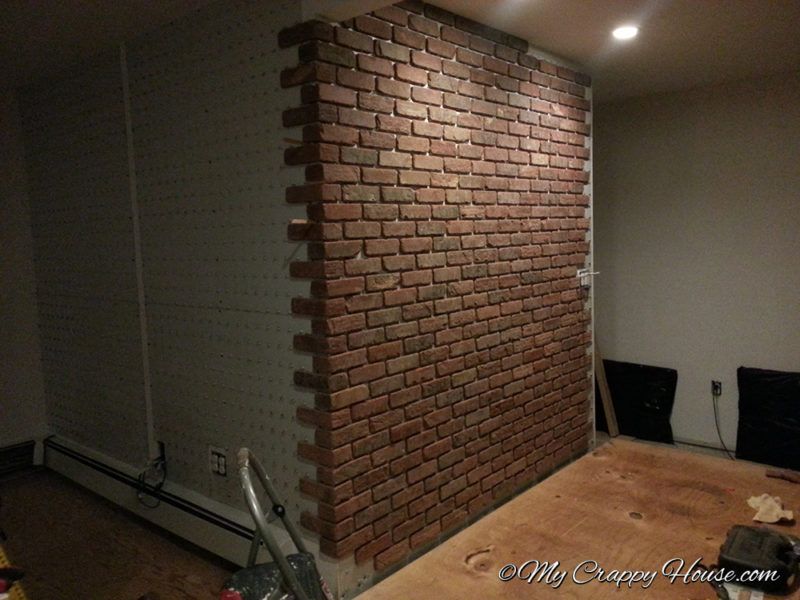 That part took a couple of months. I glued each brick on with construction adhesive. I used a tile saw to make cuts. Bricks are heavy. Installation sucked a lot.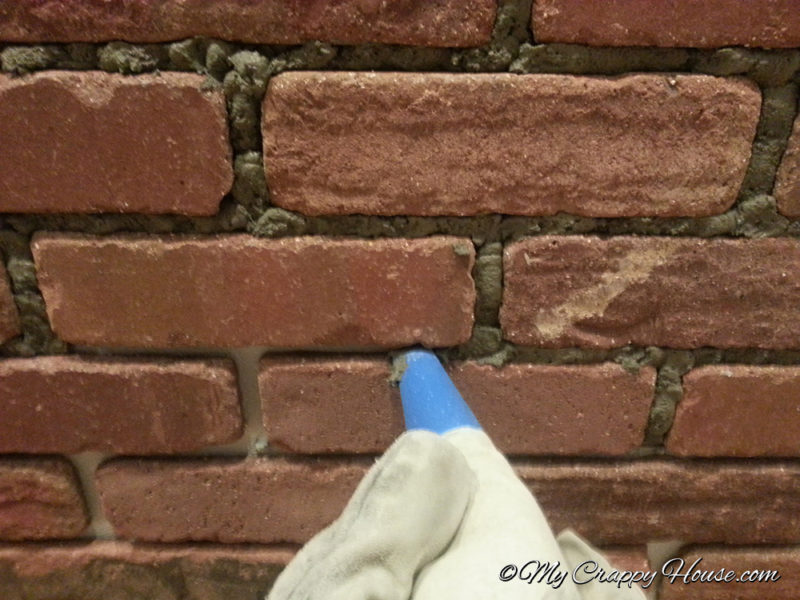 The next step was mortaring. Squeezing mortar through what's basically a pastry bag for concrete was difficult with my weak, girly, bird hands. Also, concrete is heavy. And installation sucked a lot.
Here's a picture taken after my first day of mortaring.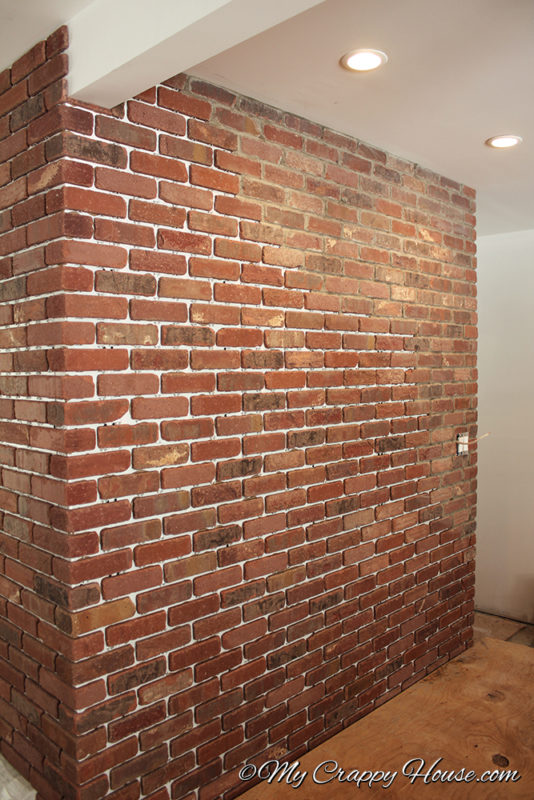 And here are some close ups…
Mortaring took about 104 days. 101 days to look at the wall, contemplate the wall, think about the wall, observe the wall, reflect upon the wall… and 3 days to actually mortar the wall. Lazy. Sloth. Girl.
If I had thought of it in time, I would have made a video of the brick installation. I didn't. So, instead, what you get to see is the entire mortaring process in under 3 minutes. It's not as exciting, but things can be entertaining in super speed. Plus Egor makes a few appearances. I especially love the one at 2:35.
There's definitely a learning curve. I got much faster by the time I finished. Now I think I could decorate the crap out of a concrete cake.
So, here it is! The big reveal! My beautiful brick wall! Tada!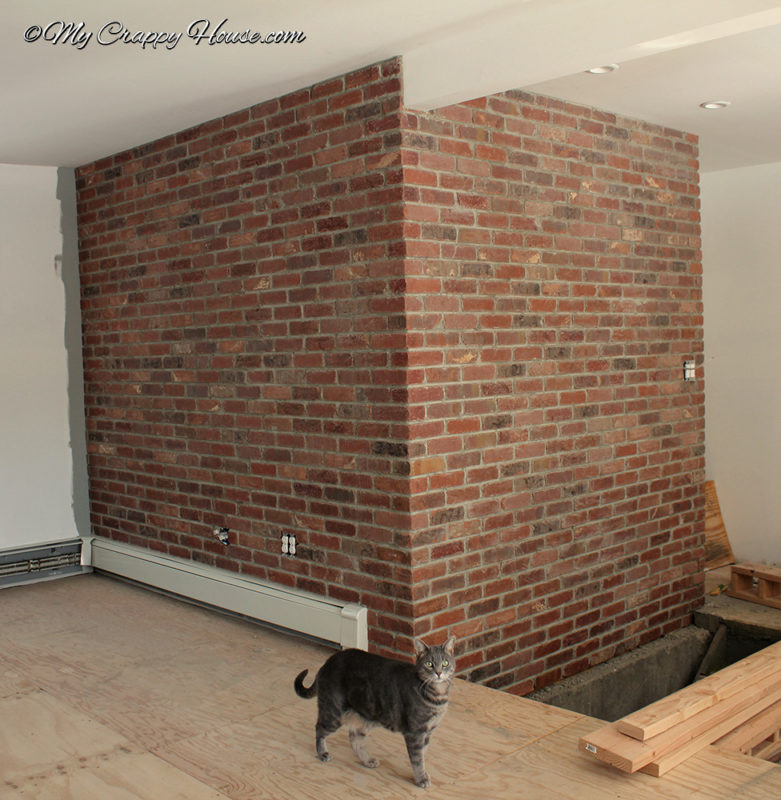 It was a real bitch to install, but I love it. So does Egor. I couldn't have done it without him. (Of course I could, but he likes when I give him credit.) I'll give you credit if you subscribe and like and share and all that social network crap. It really helps me out. Thanks!