I apologize in advance for this post. I know you've waited patiently for a whole month for me to write something new and I'm telling you now, this post won't feel like it was worth the wait. At all. This is the crappiest project I have done so far. I totally forgive you if you want to just skip it.
I knew you wouldn't skip it. That's cool, but don't say I didn't warn you. I wasn't joking. This project sucks.
This post is (again!) about my office closet. Who knew there would be so much to say about a closet? Honestly, there isn't. But I keep finding things anyway…
First I told you all about my fantastic bookshelves that I designed and built myself. (That's actually a quality post worth reading.) Then I asked your opinion about which curtain I should use as a "door" while simultaneously telling you I couldn't care less what it was. (That one was mildly amusing.) But now… well, this is a post about more shelves. How exciting. (No, it's not.)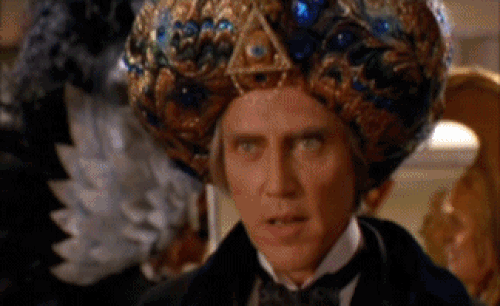 Not to make excuses, but really, there were a lot of factors working against me on this project. Factor 1: The walls where I put these shelves were all uneven. Factor 2: I don't have a table saw, so my cuts were less than precise. Factor 3: The wall studs were not conveniently placed. Whatever. They're shelves inside a freaking closet. Who cares?
My original plan was to build plain old regular shelves, but then I thought it would be nice to have some extra drawer space. IKEA has these cool drawers you can buy that are meant to be used with their KALLAX shelving unit as inserts. They're built like modules. I bought two of them and built my shelves around them to fit.
Factor 4: These drawers suck.
Not only are they cheaply made (which I guess I can't really complain about because they were, in fact, cheap), but I thought I was getting nice, deep drawers…
What a disappointment. They're not even 3″ deep. Good for silverware. Bad for office junk storage.
I didn't take any progress shots. Even if I was big on the tutorials (which you know I'm not), why would I ever want to document this project? It's not like you need a how-to for ill-fitting, unstable shelf construction. I'm positive you could handle that all on your own without any help from me. I believe in you.
Maybe when I fill them up with crap they'll look better. Hopefully they don't fall down…
See? What did I tell you? This post was not worth the wait. I'm nothing if not honest.
I think my next post will have the Pointless Poll results. You probably don't even remember the Pointless Poll, it was so long ago.
I barely remember the Pointless Poll, it was so long ago…
#lazygirl