I Crown Thee, Crappy House
My hallway has a slight funhouse quality to it, minus all the warped mirrors and scary clowns. In other words, it's got a lot of odd angles. Could I have installed crown molding by myself?
Hell, yes! I totally could have. But why? I have nothing to prove. I installed crown molding in my dressing room all by myself and it came out awesome. It only took me 9 hours…
There's something to be said for experience. Experience turns a job that would take me 9 hours into a job that takes like 2. If I had to guess, installing crown in my crooked living room (check out that wavy ceiling in the pic below…) and crazy ass hallway would have taken me something like 27 hours. My carpenter cousin did it in only 5.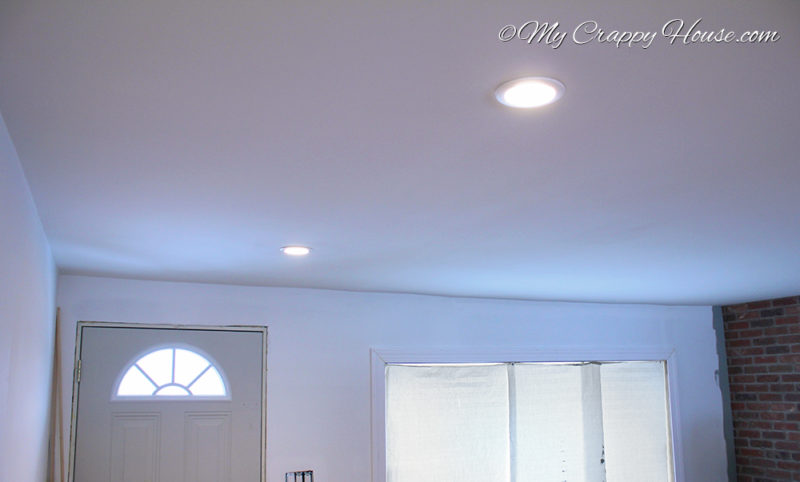 Still, this carpenter cousin with the mad experience actually said that installing crown molding in my house was the most difficult project he's done for me yet. Um… is he kidding? This is the cousin who removed two load bearing walls. Who dug out my foundation exterior and waterproofed my leaky basement. Who completely replaced the back of my house. And crown molding was harder? Seriously?? So maybe I couldn't have done it by myself…
F that. Yes, I could. Maybe it just would have taken me more like 42 hours. But the cost of the material that I would have wasted more than justified hiring my cousin to do the work for me. I'm ambitious, but I'm not stupid.
Aside from the occasional assist ("go hold that end"), I did nothing regarding the installation. I worked in my office and listened to my cousin on the other side of my door curse the hallway angles and their mothers. Here's a drawing to give you an idea of exactly what he was sending to hell:
With the (mother f'ing) hallway finished, he was free to move on to the living room.
Remember that wavy ceiling? It left a lot of gaps above the crown.
The way to handle these gaps is to try to get the crown as level as possible on the bottom edge so the paint line will be even. That's where your eye will be drawn to. Makes sense, right? I am soooo smart.
Yeah. OK. My cousin told me that.
With round 1 complete (installation), exit carpenter cousin. Round 2 (filling the gaps and holes) was my job. Most of the gaps could be caulked, but there was one major gap over the left side of the window (right about where my cousin is standing in the picture above) that was so big I decided to try to fill in the ceiling a bit with spackle. I despise spackling, so you know it must have been bad. I'm not all that good at it either, as you can see…
But I'm also a perfectionist, so I didn't quit until it looked… well, perfect. I filled the nail holes with this stuff. It says you don't have to sand it, but I did anyway. It's that whole perfectionist thing again. Being perfect takes a lot of effort. I'm pretty tired.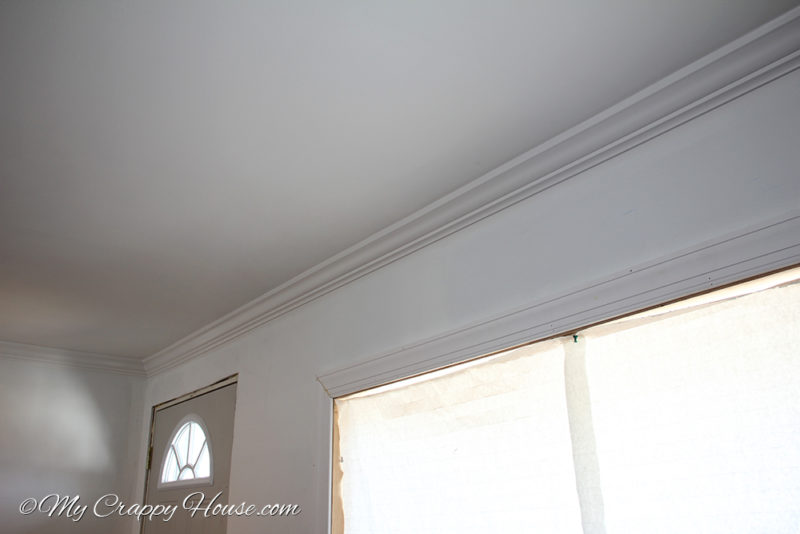 Good thing painting trim is so easy! No, it's not really, but at least I don't have any more trim to paint. OK, yeah, I have tons more trim to paint, but I'm trying to pretend for a while. Can't you just let me have this?
With the final painting round complete, the judges (You didn't even know there were judges, did you?) have made their decision. I'm pleased to present Ms. Crappy House, USA.
Ms. Crappy House is wearing Snowbound, a lovely shade of white semi gloss from the Sherwin Williams Collection. What poise! What grace! I think she wears her crown beautifully. Too bad there's no prize money. She could really use some prize money…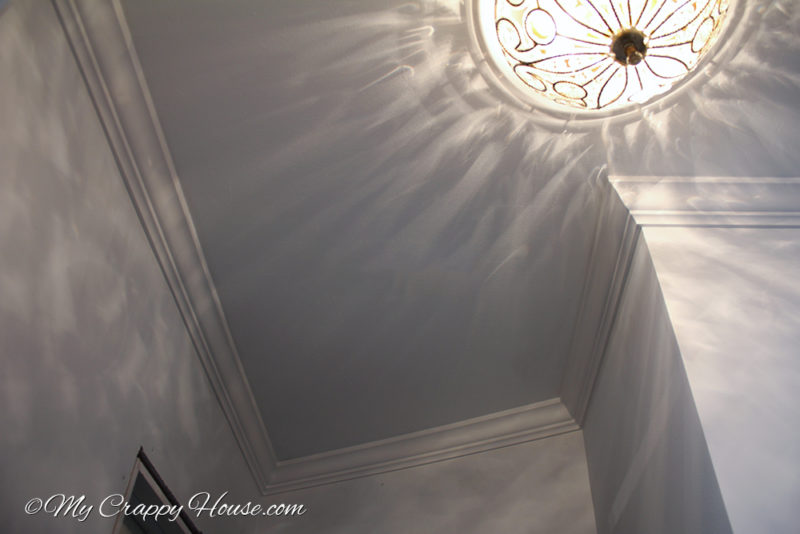 Next up? All of the door casings and base board molding. I'm flying solo on that project, but don't worry. Ima kill it! Please like me on Facebook! Share me with your friends! And subscribe below so we'll never lose touch and drift apart. It always makes me sad when that happens.