Paint it Gold, Whatever It Is
The Midas Touch
Are you sick of hearing about wedding stuff? (Because I am.) This is another one of those projects that, yes, technically was for my wedding day, but can also be for any day. (Like… Tuesday, for example…) You can use this painting technique to elevate the look of figurines or frames or other decorative things. To do this mysterious project yourself, the first thing you're going to want to do is paint it gold, whatever "it" is.
Here's my "thing"…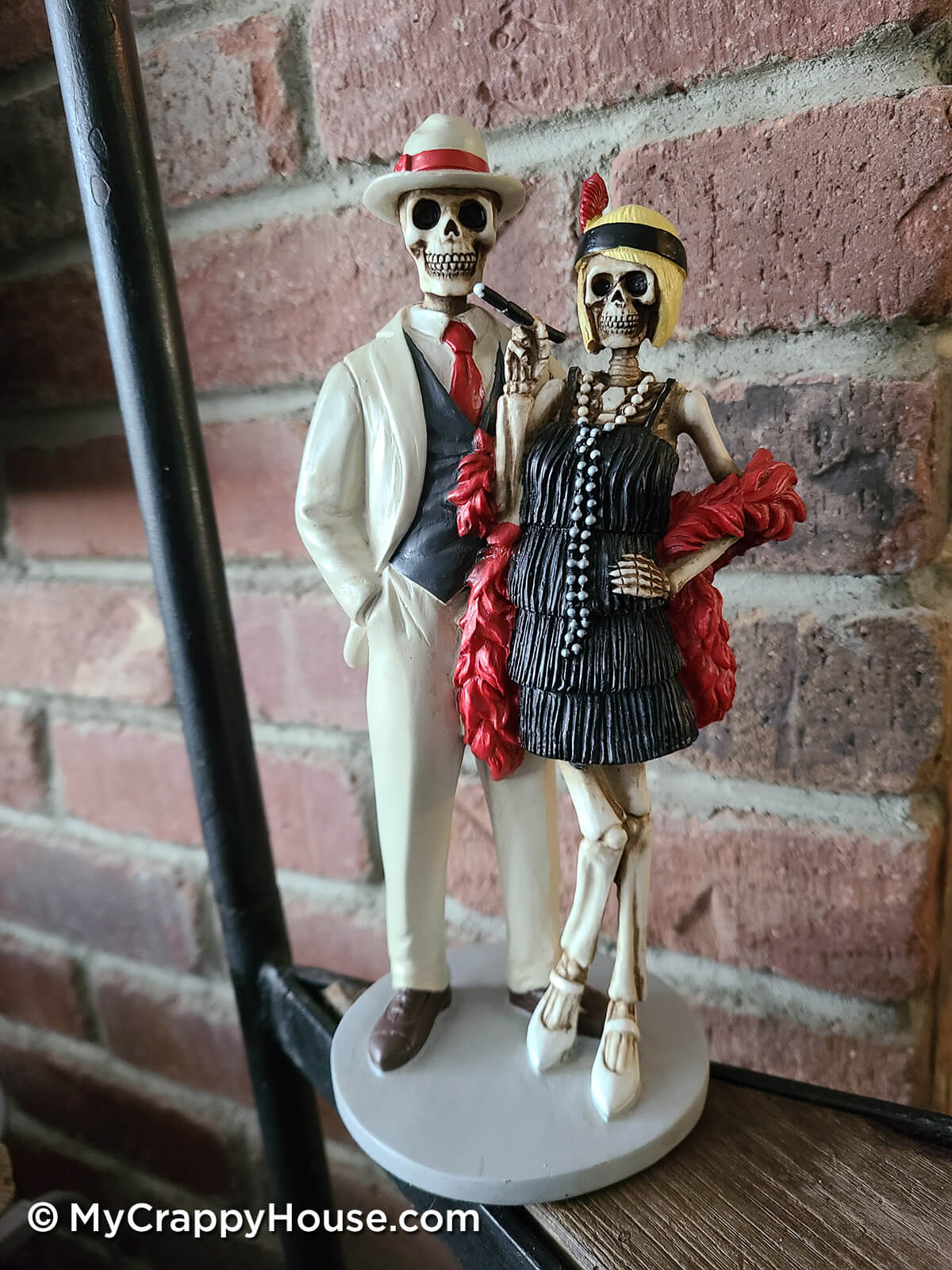 Kind of corny looking, but I loved the figurine itself. (Find it here.) Our wedding was a 1920s "Gatsby" affair (and we're kinda bad-assy) so the flapper and gangster skeletons were perfect. I just wasn't a fan of the colors, so I painted it gold.
I used Krylon metallic paint in Gold Leaf. (You don't have to paint it gold. Any metallic paint will work here.) I gave it a few coats and let it dry completely. Mine was super dry because I procrastinated a couple of weeks before finally getting around to doing the next step, which is…
Adding the Antique Look
Two days before my wedding, I remembered that I forgot to finish this project, so I took a little bit of black, acrylic paint (I used FolkArt paint in Pure Black) and put it in a disposable bowl.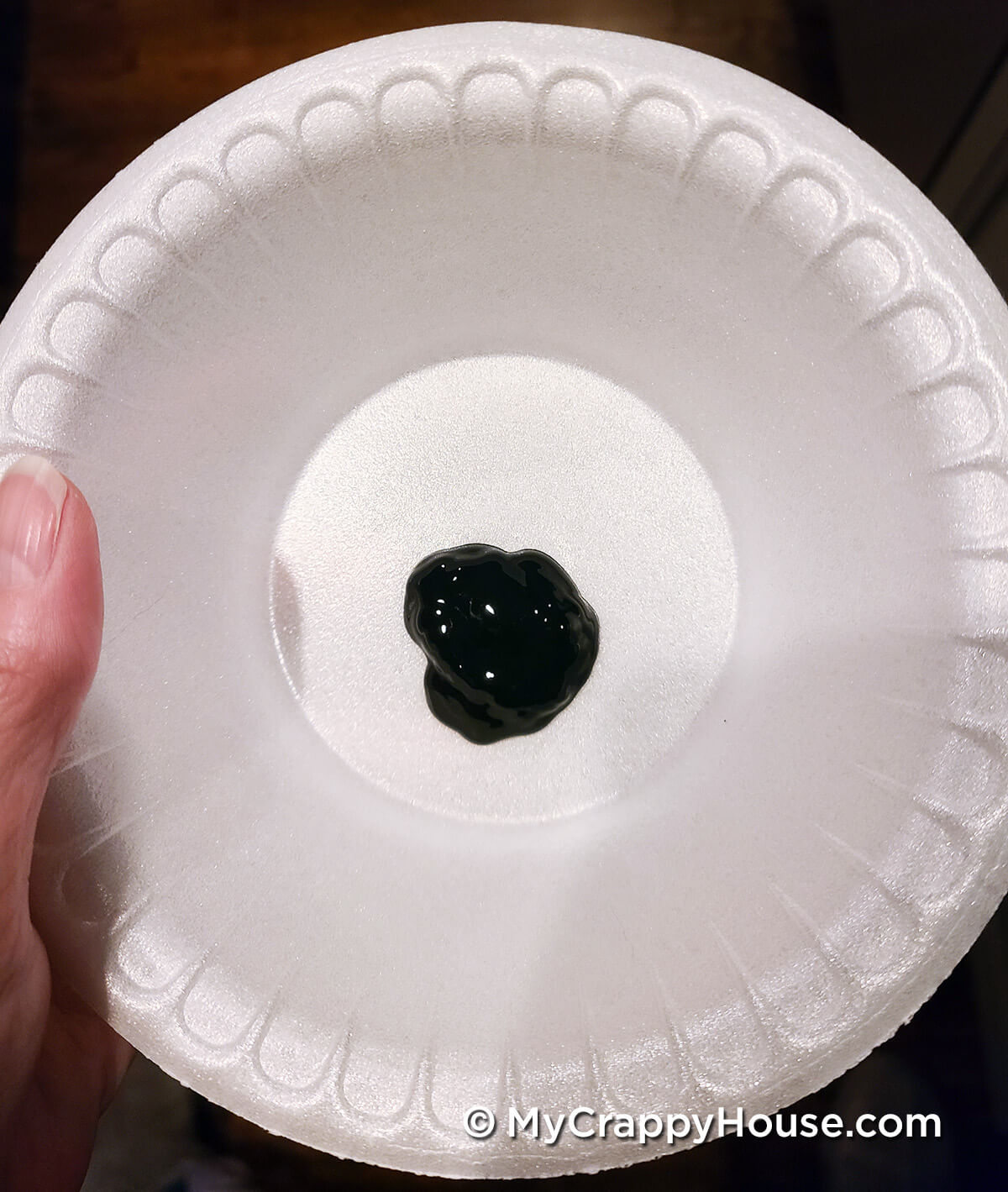 I thinned it out with a little bit of water and painted it onto my figurine in small sections (making sure to get it into the crevices), then I wiped it off of the high spots with a damp paper towel.
You don't want to let the paint dry before wiping it off, so it's important to work in those small sections.
And don't be alarmed when your hands look like this… Thirty-six hours before your wedding… Twelve hours before your manicure… Because black paint is super easy to get out from under your fingernails.
No, it is so not. Wear gloves, dummy.
So, this is how my little figurine turned out. The caterers forgot to display it until the end of the night, and my guests barely noticed it, so it's a really good thing I got it done in time.
*** Note to brides planning a wedding: No one cares but you.
Paint it gold. Whatever it is.
At least it looks cool enough to display in our living room now. Painting things gold definitely makes them look fancier.
And, in case you were worried, I did manage to get that black paint out from under my fingernails…
Guys, I'm married!
*This post contains affiliate links.