My Martha Stewart Sofa | The Saybridge
The Heat is On!
OMG, do I suck at making decisions! I agonize over them. Because once I choose something, it's chosen. I have to live with it. No backsies. It's ridiculously easy for me to remain stalled in a state of indecision purgatory. It's sooo comfortable here. I have Netflix and Doritos here. Who needs a kitchen? And as long I remain here, my house is firmly grounded in potential. It could be anything when it grows up. And I can keep hoping it will win a scholarship to pay for it all.
Yeah, right. Keep dreaming, house.

Not only do I suck at making decisions, but I also carry the burden of being a control freak. I have never gotten a haircut that I didn't go home and "fix" myself. The toilet paper goes over the roll. If I'm ever at your house and I see that you have it under, I will switch it for you. (You're welcome.)
If I could create a new species of tree for my floor with the exact color and grain of American Walnut and the durability of granite, I would. If I could weave my own Egor-proof fabric and then dye it the precise shade of green I have been imagining for my sofa, I would do that. If I could find a cure for my debilitating mental illnesses, I would totally do that.
But I can't. Because I'm not a scientist. Or a botanist. Or a fabric weaver dyer person. I'm just a lazy girl in need of some motivation.
Enter Macy's…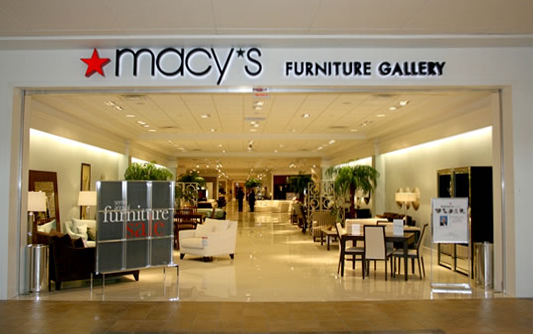 It all started a week ago…
I'm at the mall intending to try on some jeans at American Eagle (why is it so freaking hard to find a pair of jeans that fits my ass?), which happens to be right next to Macy's Furniture Gallery. I swear, I only went in there to browse. I promised no less than four salespeople that I was not ready to buy anything. And then I spotted this dreamy Martha Stewart sofa…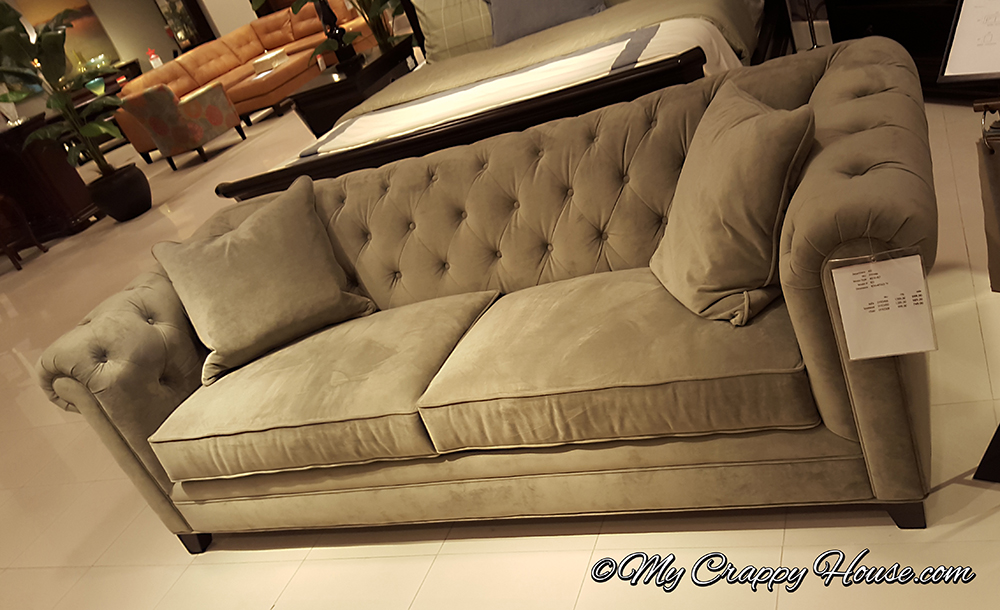 Martha doesn't call it a Chesterfield; she calls hers the Saybridge, but it looks quite Chesterfieldy to me. And very affordable… Against my better judgement, I sat on the thing. It was quite comfortable. And then I couldn't stop myself from browsing the swatches. There was a green that was quite lovely. Then *poof* a saleslady materialized to tell me that colors get discontinued all the time. Now I'm feeling like, if I don't buy this couch right now, I could miss out on what has now become (the longer I look at it) the perfect shade of green.
Well played, Macy's saleslady. Well played…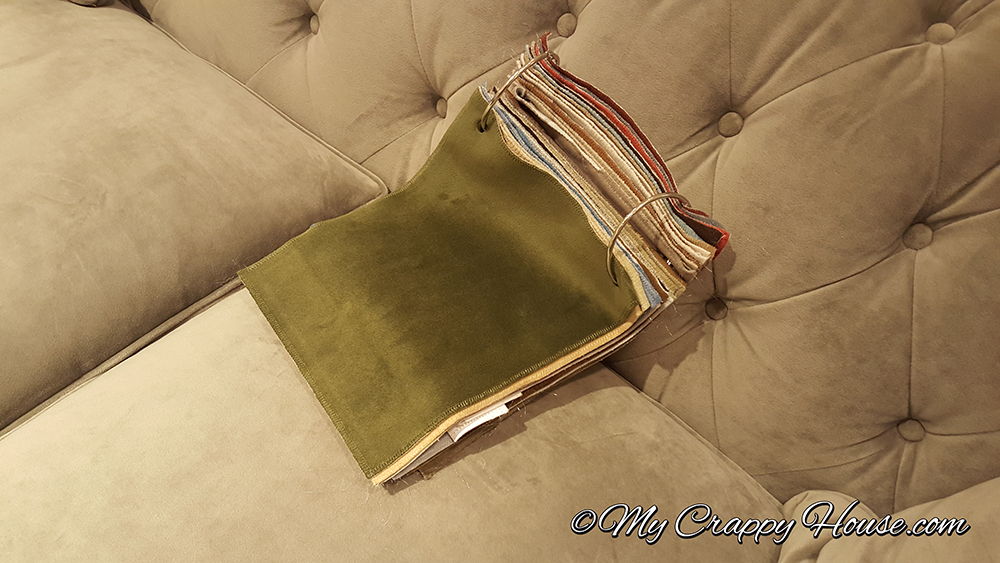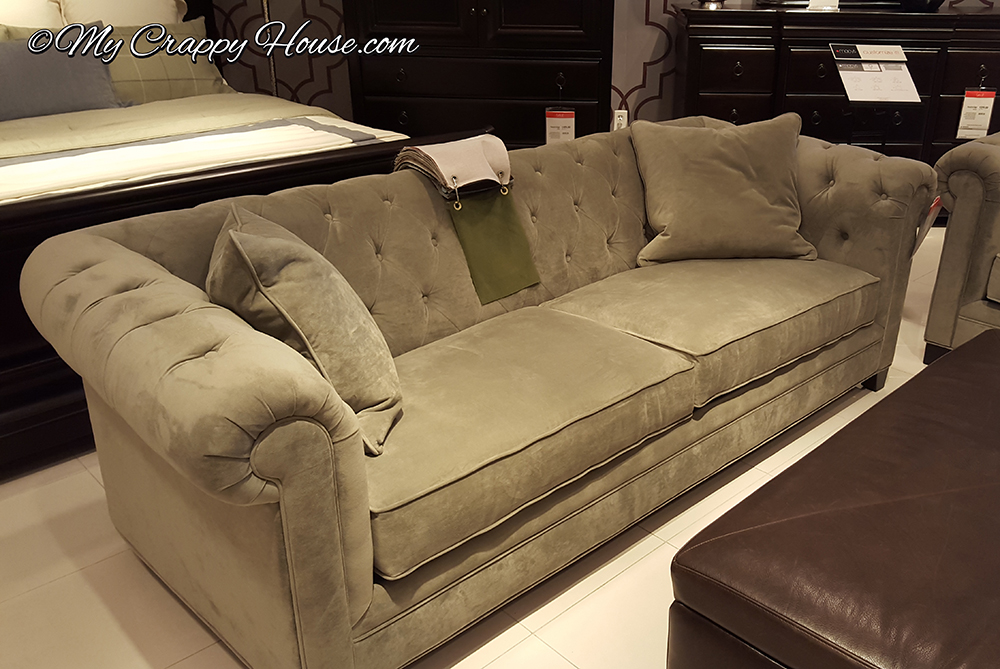 If you remember, I had it all planned to buy a couch from The Comfortable Couch Company. Probably in like 2017… 2018 at the latest… My dream couch…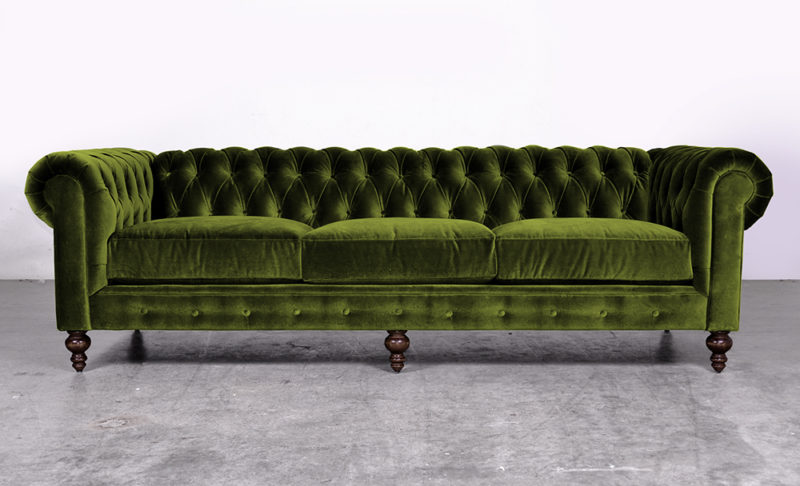 *sigh*
I have no doubt, The CoCoCo would kick Martha Stewart's crafty ass in a quality brawl, but Martha has a serious price advantage. Plus, she can probably make a shank with her prison training. It was a tough call, so I brought in mom to help. Mommy say:
Relax. You should buy the cheap couch and use the extra money for your floor. You won't ever replace the floor, but you can always buy a better couch.
So, judge rules for Martha. My new Saybridge sofa is arriving in 6 to 8 weeks.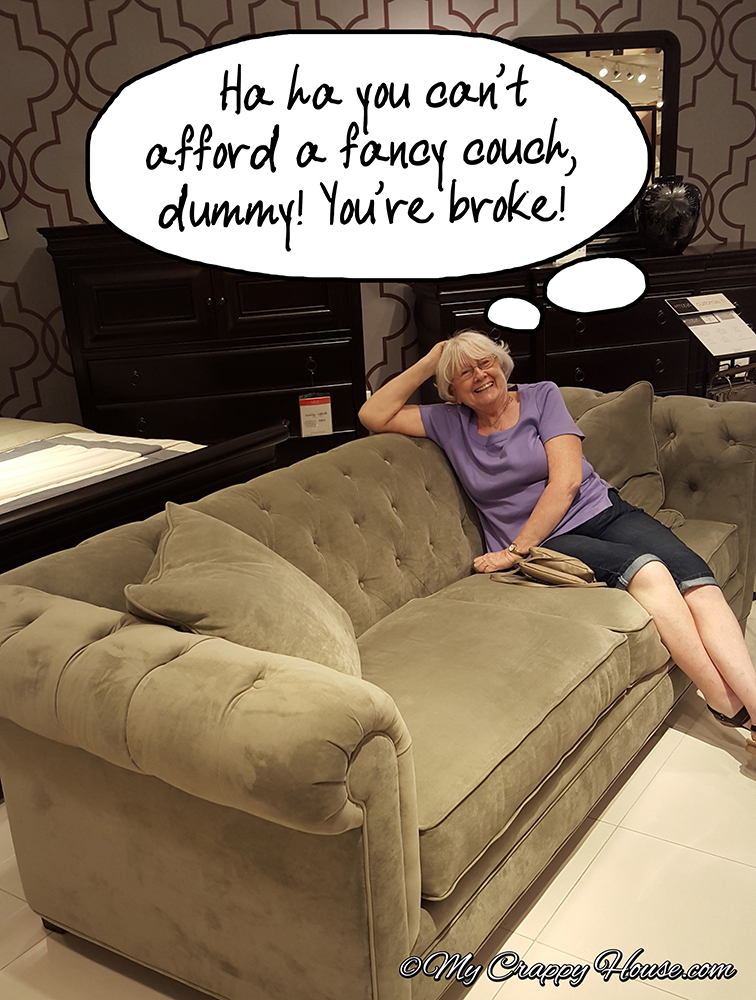 Surprisingly, the thought of the impending delivery of my fancy Martha Stewart sofa has spurred me into action. I want to see just how much I can accomplish before it's arrival. I believe I have finally picked out a wood floor for the living room. And a floor for the dining room. And a floor for the basement. Of course, until the moment of actual installation, I may probably will change my mind, but still; I want to finalize these decisions now. Wanting totally counts as progress.
I'll share all of these floor choices with you in my next post. Right now, I need to focus on the yard sale I'm having in just two weeks to get rid of tons of basement crap. Maybe I'll write a post about that too. Yard sales are fascinating, right?
Meh. You guys'll read anything…
~~~
***Time travel links! My pretty sofa has arrived! See it here. My wood floor turned out just how I'd envisioned. See that here. My dining room floor was a bitch to install, but it's gorgeous. That's here. Oh, and I did have that stupid yard sale. Read all about that here.