Before and After Floor Plans
What's the Plan?
I have so much I want to share with you, but let's start at the very beginning. (A very good place to start.) When I first saw My Crappy House, I could tell it had so much potential. Like a diamond in the rough. (OK, maybe not a diamond. Maybe like… a high quality cubic zirconia in the rough.) It just needed a makeover. Keep reading to see the before and after floor plans of My Crappy House remodel.
I closed on My Crappy House in mid May and planned to move in mid July, leaving me ample time to renovate. Yes, I seriously thought that the major structural changes I'm about to share with you could be accomplished in two months.
By me.
Just… me.
Because, you know, how hard could it be? Watch a few YouTube videos… Buy some tools… Knock down a couple of walls… Easy peasy.
This was the first of many delusions.
My Crappy Floor Plan Before
This first floor plan shows the house as I bought it. It's a typical ranch layout. (You can click on it to make it a little bit bigger.)
The wall between the living room and kitchen needed to go. I also knew that I would eventually want to finish the basement (and I definitely would not want to have to go into the garage to get there), so that meant moving that wall too. Add in a bay window and that's all of the structural changes that I planned to get done with my shiny new tools and my YouTube University education. In two months. Alone. (Seriously.)
I'm nothing if not unjustifiably confident.
My Crappy House Remodel Plan After
The best part of this plan was being able to do a more intelligent kitchen design. The old layout was clearly designed by a dummy. Probably one who can't cook, but that's no excuse. I barely know how to boil water and even I know this is a stupid layout.
The new plan creates a return wall so the fridge has a new home and I have space for an island where the wall used to be so my friends can keep me company whilst I cook for them. (Ha, as if. I just think islands look nice.)
I was also able to include a small alcove by the garage door for Egor's litter box. Yes, I thought of everything…
I'm a visual person and, luckily, I've got mad skills, so I did a quick 3D sketch of my renovation plan to see how things would look before I started. Below you'll see a photo taken from the front door and a rendering from that same view.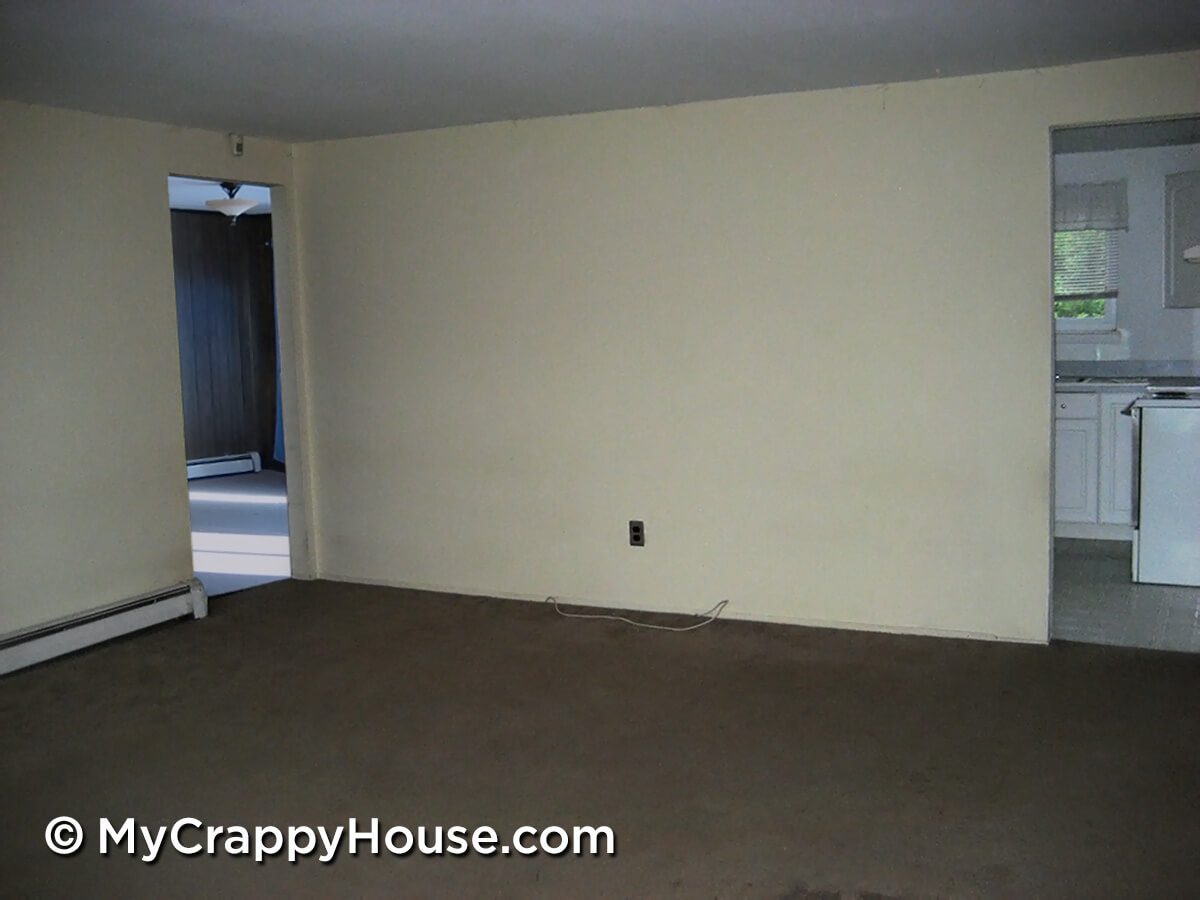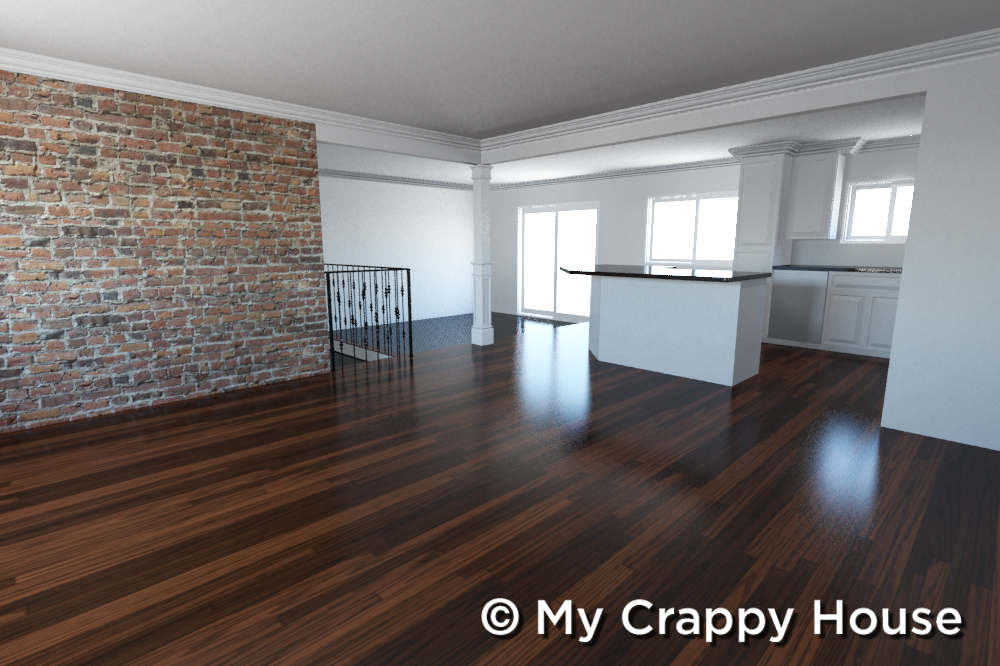 I know, right? Mad skills, I tell you…
This may come as a shock, but, despite my YouTube video learnin' and my fancy new tools, I was not able to do these renovations myself. The simple fact is that my spaghetti arms are not built for heavy jobs like this.
Or the mambo.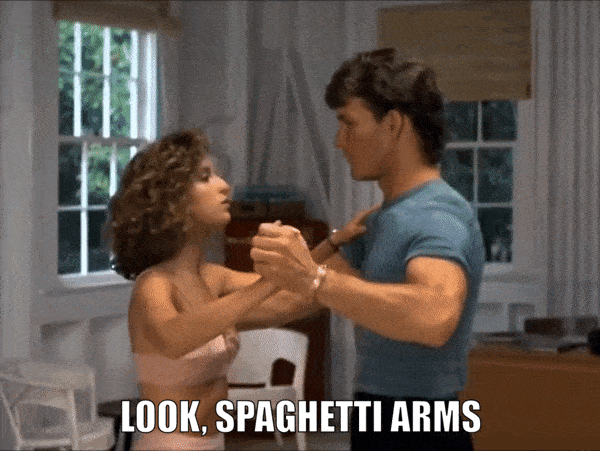 Let me know what you think of my crappy floor plan. Post a comment below and don't forget to subscribe!
* This post contains affiliate links
---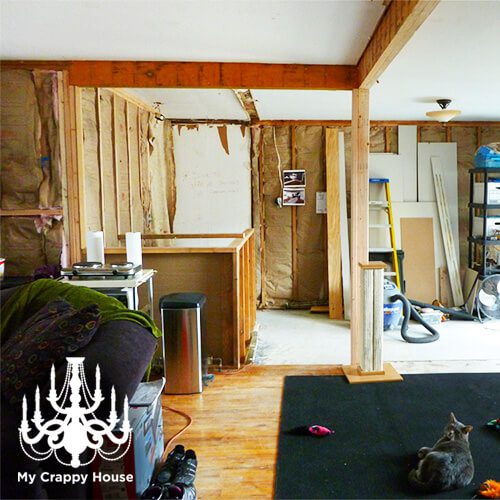 I have traveled back in time to add links to this post so you can take a shortcut to see how things are progressing at My Crappy House. Because who doesn't love instant gratification?